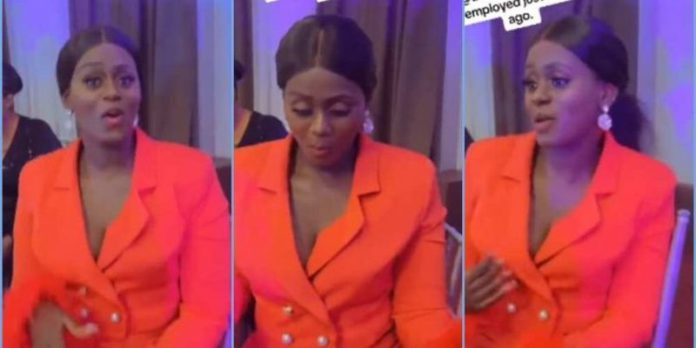 The swift intervention of police officers prevented family members of the 35-year-old businesswoman, who was allegedly killed at her residence by her house help in Sokoban, Kumasi, from physically assaulting the prime suspect and an alleged accomplice.
The aggrieved family members, visibly furious, went on a rampage and attempted to assault the suspects physically after their court appearance while they were being escorted out of the premises.
Some family members even pelted stones at the police vehicle carrying the suspects, chasing the vehicle in an attempt to attack the suspects.
The prime suspect, 22-year-old Allister John, confessed to the alleged murder of the businesswoman during his first appearance before the Asokore Mampong District Court on Monday, September 18, 2023. A second suspect, believed to be an accomplice to Allister John, is also in custody.
During the initial court proceedings, it was revealed that the gruesome act involved a conspiracy between five individuals, including the two suspects currently in custody.
The prosecution has identified three additional suspects—Collins, Biggie, and Christian Obu—who are currently at large. The police are diligently working to bring them to justice.
In their second appearance before the Asokore Mampong district court on Tuesday, October 3rd, the prosecution revealed that the autopsy report indicated that the victim died an unnatural death, suggesting that she had been killed by someone else.
The prosecution thus prayed the court to remand the suspects for the second time to allow them to conduct further investigations, which the court granted. The suspects are expected to reappear before the court on October 17, 2023.
ALSO READ: