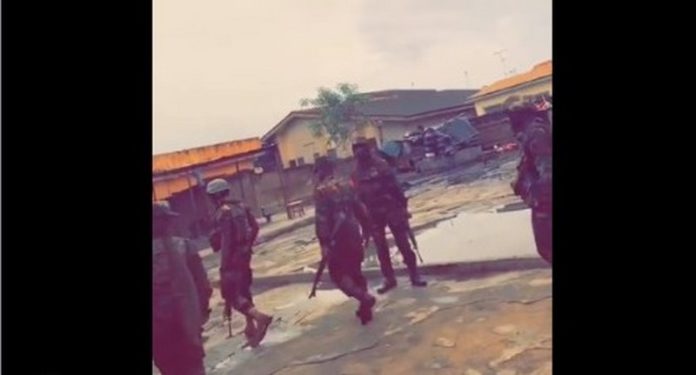 Emmanuel Kumador, the lawyer of one of the victims of the military brutality at Ashaiman, has confirmed the death of his client, Alhaji Mohammed Musah.
Alhaji Musah, according to the lawyer, died on Monday, March 13 after being admitted to the hospital on March 7, 2023.
Speaking on Adom FM's Midday news Kasiebo is Tasty, Mr Kumado stated the death was not directly as a result of the brutality meted out.
However, the deceased fell while running in an attempt to flee when he heard about the presence of the military and their actions on residents.
"He was hypertensive so his pressure shot up and became ill after the fall but unfortunately could not survive it," he said.
ALSO READ:
One victim of military brutality at Ashaiman dies
Mr Kumado noted Alhaji Musah was buried on Tuesday in accordance with Islamic traditions.
He indicated the family will meet to take a decision which will inform their next line of action.