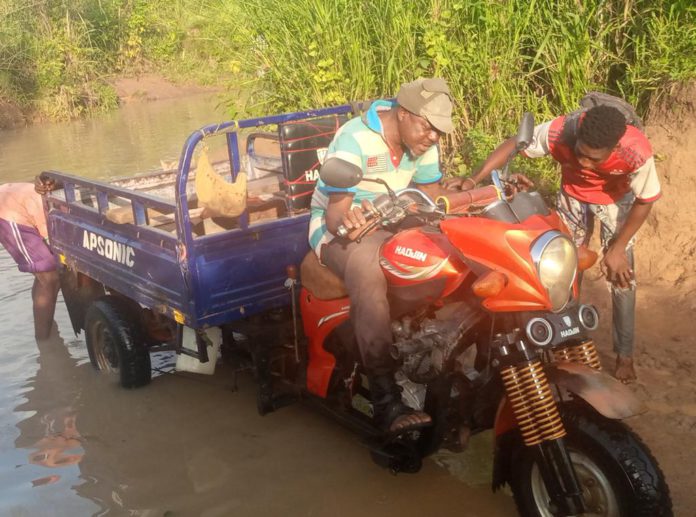 Eight communities in the Krachi East Municipality in the Oti region have lamented over the poor state of roads in the area.
The inhabitants of Tamanja, Abongo No. 1, Pumpi, Wulubu, Yariga No. 1 and, Yariga No. 2 have now taken it upon themselves to construct roads in the area.
They claim pleas to the Municipal Assembly to not yielded any positive results.
Based on this backdrop, residents are now putting in place a strategy to raise money to repair the deplorable roads in the area.
According to reports, motorists drive through rivers due to the absence of a bridge.
Yaw Donkor Tala, a motorking operator, and opinion leader in the community expressed disgust at the neglect by the Municipal Assembly which he claimed is only interested in taking taxes from traders in the Dambai market.
Residents have threatened to boycott the 2024 general elections if the Assembly and Member of Parliament for the area fail to take action.
ALSO READ: