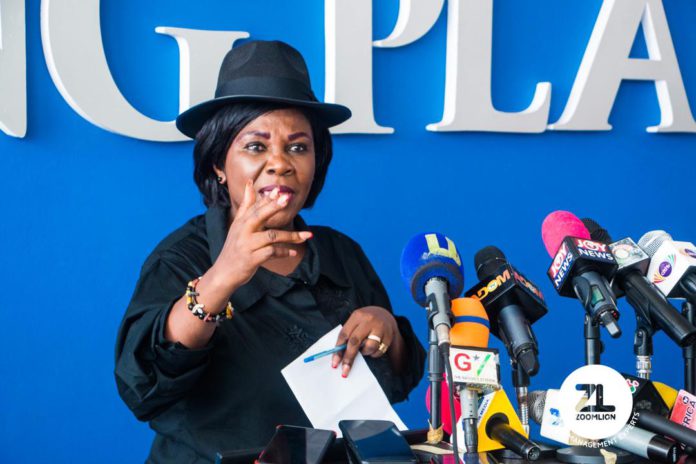 Former Member of Parliament (MP) for Ablekuma Central, Ebenezer Gilbert Narh Nartey says he is overwhelmed by the recent revelations by the Office of the Special Prosecutor (OSP) regarding the finances of embattled former Sanitation Minister, Cecilia Dapaah.
Speaking on Adom FM's morning show, Dwaso Nsem, he advised the OSP, Cecilia Dapaah, and her bank to come out to clarify matters.
"I had the opportunity to read through the information provided by the OSP on Cecilia Dapaah's finances. How did a transaction happen between herself and her late brother? To be honest with you, when I listen to this I'm unable to understand anything. Something seems not to be right.
How was money transferred from her late brother's account to hers? The bank will lose credibility if they don't come out with a statement to clarify matters. The OSP must also come to explain further in order not to lose its credibility. Cecilia Dapaah must come out clean," he noted.
He commended the OSP for not withholding information on the matter.
"That tells you that the perception that the OSP will protect government officials is not true. If it were so, he will not investigate the matter as deeply as it has" the former MP stated.
Mr. Nartey said it is a good thing Madam Dapaah has so far not been linked to any corrupt activities.
His comments is in reaction to the latest court documents filed by the Office of the Special Prosecutor (OSP) that, a bank account belonging to the deceased brother of Cecilia Dapaah has been actively sending money to the former Sanitation Minister.
This is the latest in an attempt by the Office to confirm the seizure of suspected tainted properties belonging to Madam Dapaah.
Not long ago, the OSP seized millions of cash from the former Minister and ordered the freezing of some bank accounts with over ¢40 million transactions.
An Accra High Court refused to confirm the seizures and freezing order and directed the OSP to return the amounts to Cecilia Dapaah.
The Special Prosecutor complied but is back in court seeking to get the seizure confirmed.
Exclusive copies of documents secured by JoyNews and filed in court by the Office of the Special Prosecutor reveal that, the former Minister allegedly has millions of cedis which the OSP says she could not prove the source.
The filing also includes fresh allegations that an account belonging to the late brother of the former Minister was still sending money to Cecilia Dapaah's accounts.
ALSO READ: