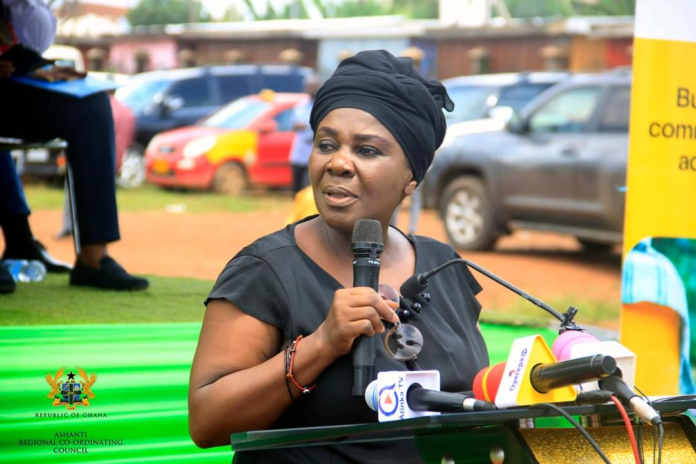 The office of former Sanitation Minister Cecilia Dapaah has dismissed claims by the Office of the Special Prosecutor (OSP) that she owns and operates an undeclared real estate business.
A statement issued by the former Minister's Personal Assistant, Kofi Mensah Asare, stated that the claims are false and unfounded.
The statement added that,the claims could create public dissatisfaction for the family.
"Madam Cecilia Abena Dapaah has never owned a real estate business. She bought a Social Security and National Insurance Trust (SSNIT) apartment at the Kpone Affordable Housing Scheme for her late mother and later decided to sell it. How that translates to her owning a real estate business beats human imagination," the statement explained.
He has thus called on the OSP to desist from engaging in a "trial by public opinion," which he believes can create prejudice in the court.
This comes after the OSP alleged that the former Minister "was engaged in undisclosed and undeclared real estate business in which she obscured and concealed the transactions by employing the use of aliases to avoid detection of the actual ownership of the business and properties, while cleverly receiving proceeds of the transactions in her bank account and investments."
But the office has urged the public to treat the publications and allegations with the contempt they deserve.
It further advised the OSP to desist from its fiendish delight in trial by the press.
Below is the full statement: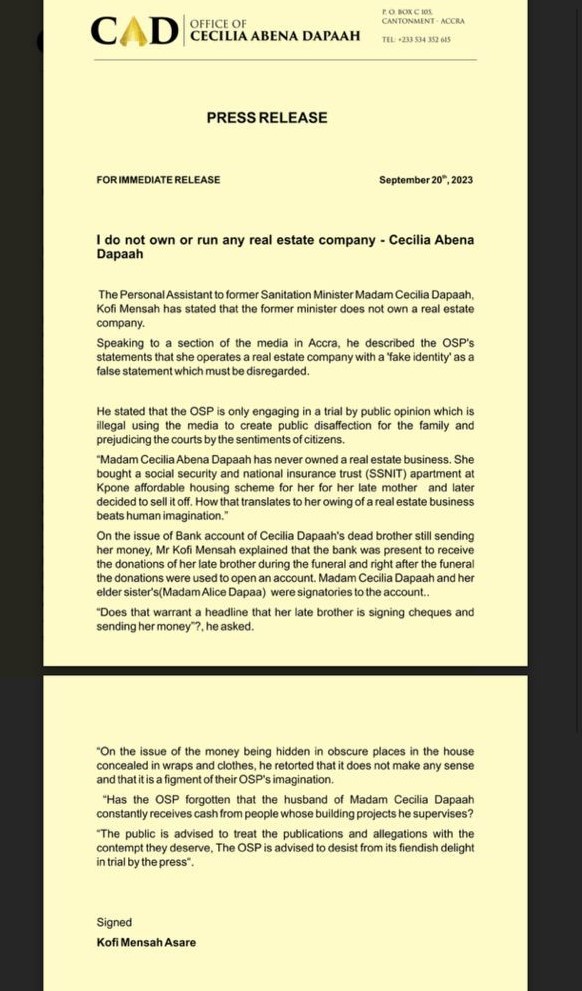 ALSO READ: