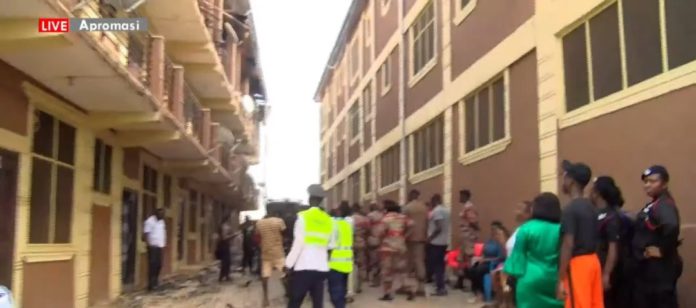 A faulty air-condition is suspected to have caused the inferno that killed the late Sergeant Owusu Asante Baafi at Apromase near Kumasi on Monday dawn.
The deceased security officer, said to be 35 years old, was unfortunately burnt beyond recognition together with his wife, Yaa Achiaa, and their three months old child.
The IGP and the other security chiefs in the country rushed to the disaster scene on Monday to inspect the extent of damage but they did not readily state the cause of the fire.
But addressing section of the media in Kumasi on Tuesday afternoon, head of the Ashanti Regional REGSEC, Simon Osei Mensah, said an air-condition may have started the fire.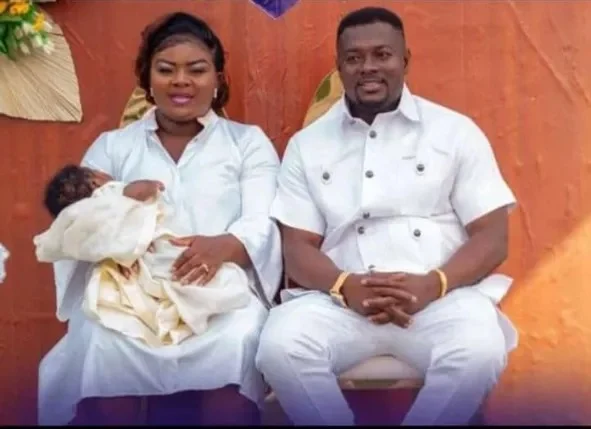 "Preliminary investigations are alluding to an air-condition that he (Asante) fixed in the room recently that caught fire and led to the unfortunate situation on Monday dawn," he said.
Osei Mensah, who doubles as the Ashanti Regional Minister, visited the disaster scene. He, however, said the investigators were yet to come out with their final findings.
According to him, Sergeant Asante Baafi tried his best to open the door to his room and save himself, his wife and their child but all his efforts proved futile in the end.
"His charred body was found right behind the door, the key was also broken in the door. He made every effort to open the door and save his wife and baby but to no avail.
"It is suspected that the China door expanded when it caught the fire and that made it impossible for him to open it and flee with his family from harm's path," he said.
Expressing his condolences to the bereaved family and the police service, he advised the public to always consider their security and safety, in their homes to avert deaths and injuries.