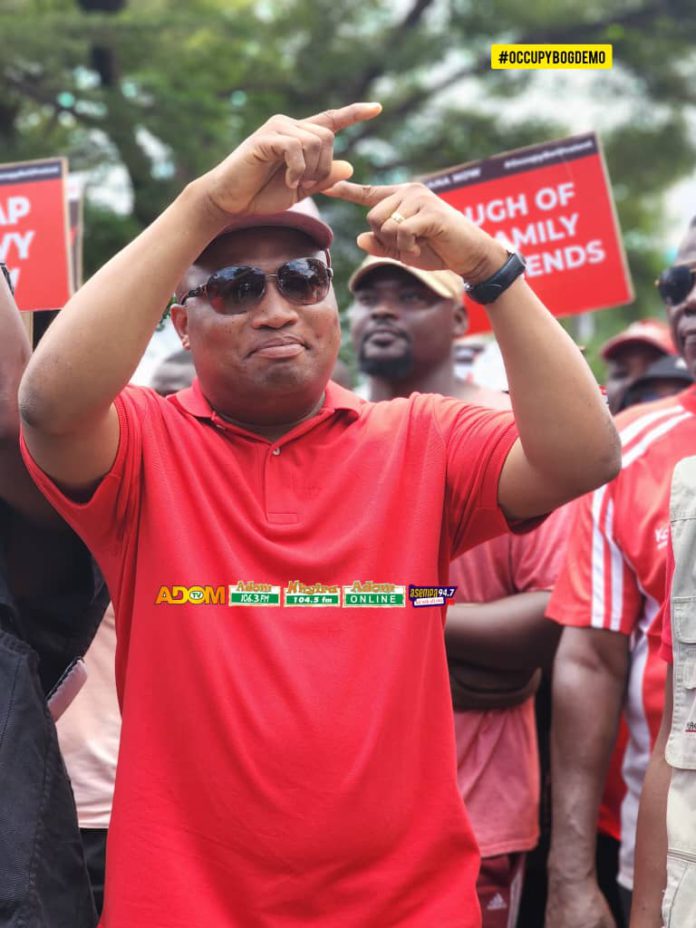 The North Tongu Member of Parliament, Samuel Okudzeto Ablakwa has said that the failure of the Bank of Ghana Governor, Dr Ernest Addison to receive the petition from the #OccupyBoG protesters is an affront to Parliament.
On Tuesday, the NDC demonstrated in Accra to demand the removal of the central bank governor and his deputies for mismanaging the bank.
Although the protesters were prevented from accessing the central bank on the basis that it is a security zone, the leadership of the party, including the MPs, were allowed access to present their petition to the Governor.
However, a man who identified himself as the Head of Security at the Bank appeared to receive the petition with the excuse that the BoG Governor was in a meeting with officials of the International Monetary Fund (IMF).
According to Samuel Okudzeto Ablakwa, the BoG Governor's decision not to receive the petition personally is disrespectful to the Minority MPs and has emboldened them to go after him and his deputies to ensure that they are held accountable.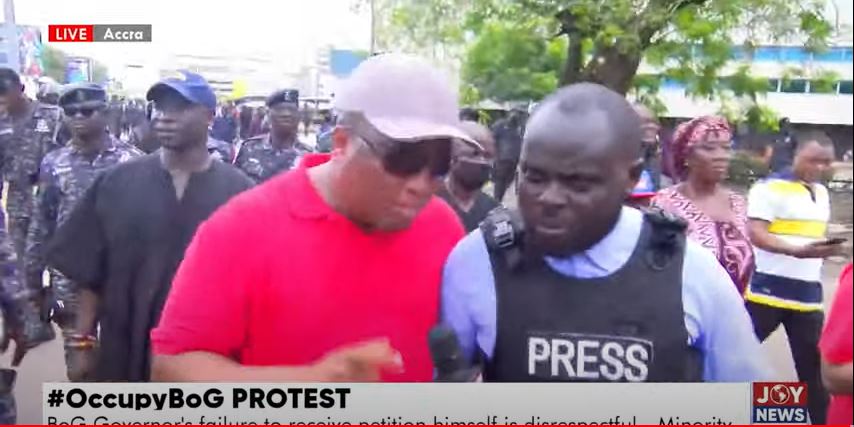 Mr Ablakwa noted that the Governor's posture is "clearly a reflection of the disdain and disregard they have for Ghanaians."
"I mean, how can you choose the IMF over the people who have employed you and the people you are supposed to serve? It is the height of disrespect, and it is a reason these people must go. It just tells you that they are really a bunch of administrators and leaders who simply don't care, and have no dignity because this is a height of disrespect."
"I can assure you that what they have done is not only an affront to parliament; it gives us further impetus to go after them," he told JoyNews' Maxwell Agbagba on Tuesday.
This, in his view, is the reason the Minority has involved the Office of the Special Prosecutor in the matter while alleging that the BoG Governor has committed a high offence by printing GH₵ 77 billion without parliamentary approval in violation of Section 30 of Act 981 of BoG Act; therefore, the Minority will ensure that they do not escape.
"How can you print GH₵ 77 billion illegally and still make losses? You should see this as who they are. people who can print money secretly to the tune of GH₵ 77 billion, it shouldn't be a surprise when they show such disrespect to the people's representatives and to civil society organisations who have come to present a petition."
He added that the BoG Governor and his deputies would pay for their disrespect, misrule, misgovernance, corruption, looting, etc.
The National Chairman of the NDC, Johnson Asiedu Nketia who addressed the demonstrators, vowed that they will re-group and present the petition to the Governor in the days ahead.
ALSO READ: