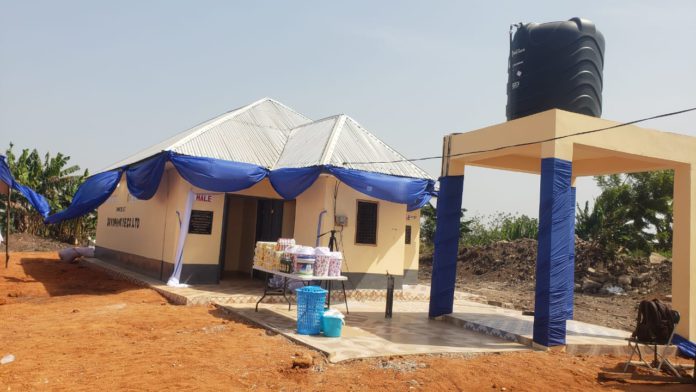 Open defecation has been a major program in the Bibiani township as some residents defecate indiscriminately.
A few weeks ago, Adom News reported that students and teachers of Bibiani Old Town went on a sit-down strike due to rampant 'shit bombing' in the school compound and classrooms.
Classes were suspended and schools closed as aggrieved teachers and pupils grew tired of tidying classrooms every morning before lessons.
As part of the efforts to bring that inhumane character to an end in the Bibiani community, the Sompahene of Sehwi Anhweaso traditional area, Nana D.K Korankye has constructed facilities for the suburb and other adjoining communities.
Nana Korankye commissioned a 12-seater water closet toilet facility and a mechanized borehole for the residents at an event that saw multiples in attendance.
Speaking to Adom News, Nana D. K. Korankye said it was their way of providing relief to the town he grew up residing in.
He seized the opportunity to urge benevolent persons in society to turn their attention to their communities, adding that it is a gateway to increasing their wealth.
Some of the Bibiani residents present during the commissioning of the 12-seater water closet toilet facility and mechanized borehole expressed gratitude to Nana Korankye for being a leader worthy of emulation.