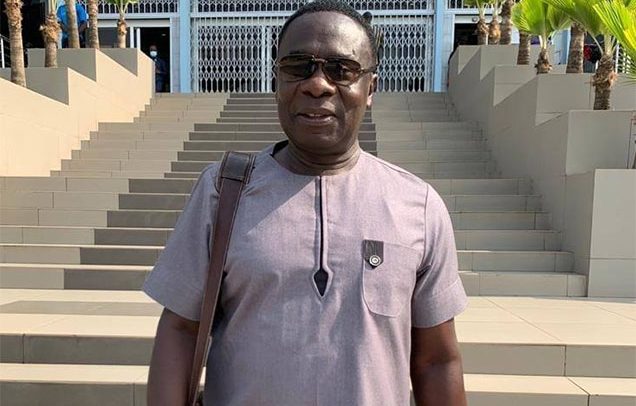 The executives of the National Democratic Congress (NDC) in the Assin North Constituency have made it clear that they are not giving up on their embattled Member of Parliament, Gyakye Quayson.
Despite the Supreme Court quashing his victory and ordering his name to be expunged from Parliament records, the NDC has affirmed that he will be their candidate for the upcoming bye-election.
"Gyakye Quayson is the candidate we will present for the by-election," revealed Felix Benefo, the Constituency Chairman, during an interview with Akua Boakyewaa Yiadom on Burning Issues on Adom FM.
"We know the qualities of Quayson and how people admire him. Despite the hatred from some groups who have vowed to destroy this honorable man, we have not given up on him."
The controversy surrounding Mr Quayson stems from his previous Canadian citizenship and his subsequent switch of identity to become a Ghanaian in order to run for the parliamentary seat, which he won in the 2020 elections.
Michael Ankomah Niflheim filed a case against him at the Cape Coast High Court, arguing that Mr Quayson did not qualify to contest since he was still a Canadian citizen at the time of filing.
After the Cape Coast High Court ruled that Mr Quayson should stop holding himself as a Member of Parliament, the case was taken to the Supreme Court, which ultimately declared that he was not qualified to contest the election due to his citizenship status at the time of filing.
Despite the seat not being declared vacant by the Speaker of Parliament, many expect the NDC to select a new candidate for the possible bye-election.
However, Chairman Benefo made it clear that Mr Quayson remains their top choice. "When the time comes, we will hold primary for people to pick forms to contest, but we are still confident that James Gyakye Quayson will emerge as the people's choice," he affirmed.
Mr Benefo further stated, "even if Gyakye Quayson is imprisoned, which God forbid, we will post his pictures all over the constituency to present him as our candidate, and people will still vote for him."
The unwavering support from the Assin North NDC Chairman reflects their determination to stand by Mr Quayson, despite the legal challenges he faces.
ALSO READ:
NPP leadership storms Assin North
NDC's performance in Kumawu bye-election sterling – Mustapha Gbande
Our return to IMF has made 'Ghana Beyond Aid' the butt of jokes – Mahama