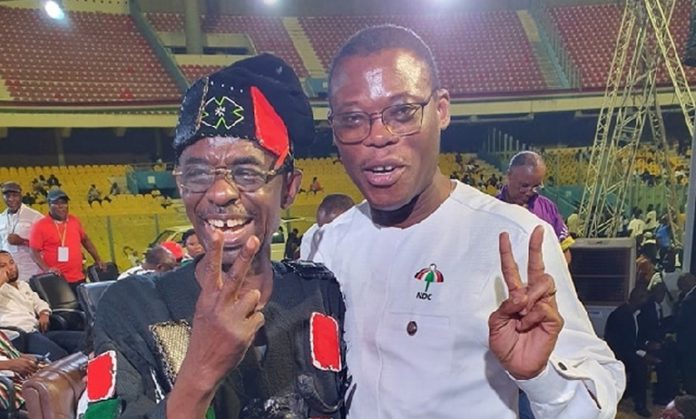 National Democratic Congress (NDC) constituency chairman for Tamale South, Alhaji Abdul Rauf, has described his National chairman and the General Secretary as coup plotters.
He said Asiedu Nketia and Fifi Kwetey's decision to remove their Minority Leader, Haruna Iddrisu, his deputy, James Avedzi Klutse, and the Minority Chief Whip, Muntaka Mubarak is tantamount to coup plotting.
"Asiedu Nketia and Fiifi Kwetey are coup plotters because their actions to remove our people from parliament is a coup d'état. These people will drink alcohol and then come and take useless decisions. Why didn't they consult the national committee? What kind of nonsense is this? Asiedu is just a bad man," he said angrily on Adom FM's morning show Dwaso Nsem Wednesday.
The NDC announced a change in their parliamentary leadership with Ajumako-Enyan-Essiam MP, Dr Cassiel Ato Forson, as the new Minority Leader who replaces Tamale South MP, Haruna Iddrisu.
Meanwhile, Mr Asiedu Nketia has justified the change in leadership of the party in Parliament.
According to him, the change forms part of the reorganization process to help the party capture political power during the 2024 elections.
"We started re-organisation of our structures to be able to position ourselves to fight election 2024," he said.
God will punish you; bad man – NDC Chairman attacks Asiedu…
Prof Gyampo's reaction to Ato Forson's take over as Minority Leader…
Has anyone told you we're dissatisfied with our leadership? MP quizzes…