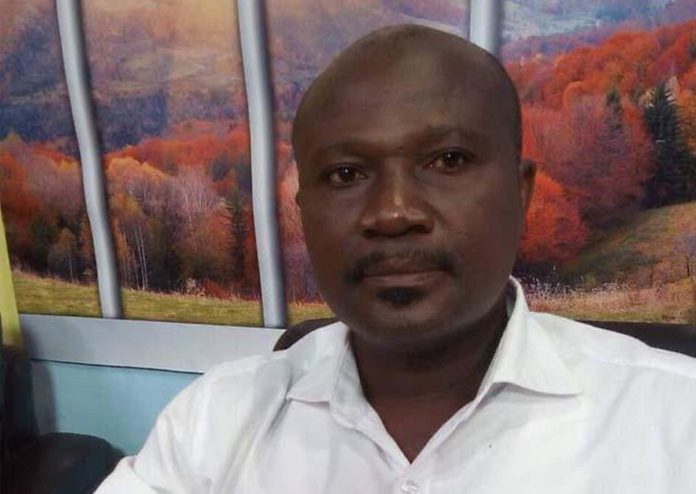 The Director of the National Service Secretariat (NSS) in the Ashanti Region, Alex Opoku Mensah has been suspended for two months without pay for verbally abusing a nurse at the Manhyia Government Hospital.
After the incident in November 2022, the secretariat on December 1, 2022, temporarily suspended him to make way for investigations following an emergency meeting.
However, a fresh directive from the NSS tells the official he has been suspended for two months without remuneration. The suspension takes immediate effect.
This was after a committee completed its assignment and submitted the report to Management.
Mr Opoku-Mensah is said to have verbally abused a nurse over the manner in which the healthcare provider spoke with his daughter who is also a doctor at the facility. 
The nurse had called the house officer to amend a prescription because what the latter had prescribed was unavailable at the pharmacy.
According to the Medical Superintendent, Dr Hussein, the house officer is said to have taken offence at how the nurse spoke with her, and thus protested.
Dr Hussein said the house officer happened to have been in the company of her father when she spoke with the nurse on phone. As such, Mr Opoku-Mensah was infuriated by the turn of events and followed his daughter to the hospital.
Alex Opoku-Mensah has since apologised for his actions and said he is not known to be abusive or violent.
In an audio recording that has gone viral, Mr Opoku-Mensah said, "you are very frustrated…Who born dog?…you envy her, and you don't respect. Are you a doctor? Who are you? Are you mad? Is the hospital yours? Stupid idiot.. that your useless nursing that you do, useless woman… Do you know who I am? I am the Regional Director of the National Service Scheme. Some of you are under me."
But the headquarters of the scheme would have none of that as the situation triggered an uproar from some health associations.
The latest development also demands that the embattled Ashanti Regional boss apologises to the NSS for bringing its name into disrepute through his action.