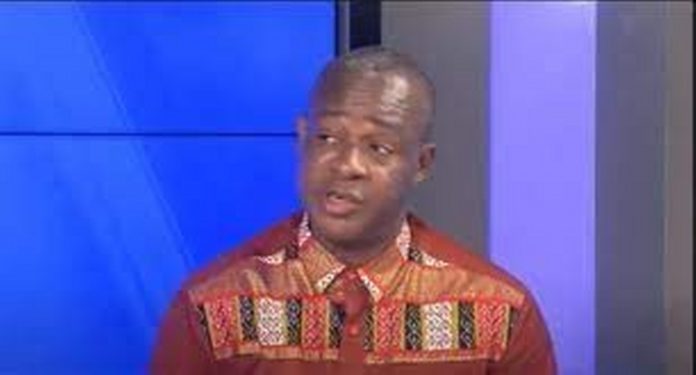 Security Analyst, Dr Adam Bonaa, says while the military's incursion into parts of Ashaiman, Tuesday dawn, was expected, it should not have happened.
The military on Tuesday dawn raided parts of Ashaiman following the murder of a young soldier in the area some days ago.
In footage shared on social media, armed military men were seen brutalising residents of the area during the operation sanctioned by the military high command to investigate the murder of the young soldier.
Speaking on Joy News' PM Express, Adam Bonaa noted that due to the fact that the incident had occurred "inland," it would have been appropriate if the military had allowed the police to do their job rather than going on the operation themselves.
"This operation should not have taken place. It should not have taken place because this is inland, call it a mainland or inland security matter or issue that has to do with one officer who has been killed.
"And obviously, if anyone at all is cloaked with the power to investigate this, and go in there to attempt to do this, it should be done by the police. But unfortunately, that was not done and for me, that is where I worry," he said.
Following the police raid about 72 residents were whisked away by the military to an undisclosed location.
According to the Deputy Defence Minister, Kofi Amankwa-Manu, the soldiers are processing those who have been arrested to be handed over to the police.
However, Adams Bonaa noted that the military due to the fact that it has no prosecutorial powers should have handed the 72 people to the police for further investigation as well as any evidence they might have obtained.
He noted that without any evidence to pin any of the 72 to the murder of the young soldier, their entire operation would have been a mere display of brute force against civilians without achieving their sanctioned goal.
"And also secondly, we don't even know where the 72 other people who have been arrested, we don't know where they are.
"And so my belief is that I would want to say without mincing words that wherever they are, they should be handed over to the police for due process to begin because we all know that the military doesn't possess prosecutorial powers.
ALSO READ:
Soldiers allegedly storm Ashaiman after murder of colleague
"And once they don't possess prosecutorial powers it means that you would have to hand who ever you have arrested to the police with whichever evidence you have to the police so that the police would have delved into whatever evidence you have to see whether the evidence can be adduced in court or not.
"If not, then you don't have a case against them, and if you know how criminal prosecutions do happen, the game changer is evidence.
"So you could round 2,000 people, you can round them up and if you don't have any evidence they'll be freed," he said.