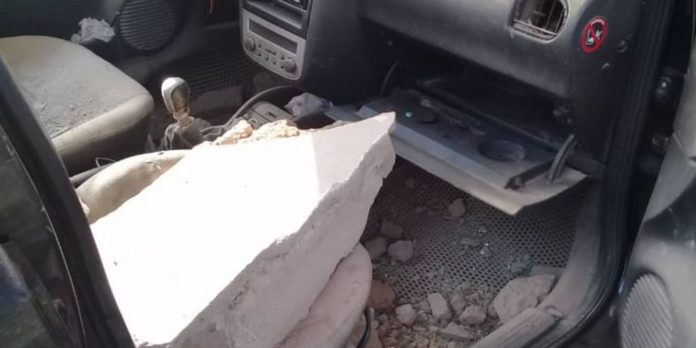 On Saturday dawn, a driver of a Benz G-Wagon vehicle with registration, ODUMA 1 – 21, drove into a fence wall of a house at Batsona in Accra, causing damage to a parked car on the premises.
According to eyewitnesses, the man is suspected to be a foreigner who was driving under the influence of alcohol.
He drove into the wall at about 1:30 am on Saturday after leaving a drinking spot in the area at Batsona.
Videos showed the broken wall and a smashed Opel car with the front part of the black G-Wagon in the broken wall.
Eyewitnesses say personnel from the Ghana police patrol team were called in to investigate the incident.
Meanwhile, the vehicle of the alleged drunk driver has been towed to the Klagon police station, but residents say the police are dragging their feet with investigations.
Owner of the property Daniel Asare told Citi News that the driver has promised to replace the damaged Opel car, and other damaged items in the garage, and also fix the broken wall.
Despite the promise, Mr Asare said there must be a proper arrangement in the presence of the police which he looks forward to on Monday, January 30.