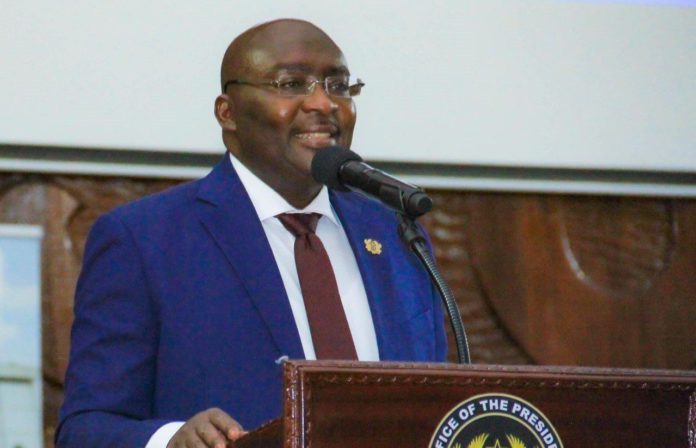 Government will distribute free electronic tablets to all Senior High School (SHS) students nationwide, Vice President, Dr Mahamudu Bawumia, has announced.
The tablets, the Vice President has explained, will serve as alternative textbooks for the students. 
Dr Bawumia disclosed this at the 2023 New Year School at the University of Ghana, Legon, stating it forms part of government's digitisation agenda. 
Though he did not give any specific timelines, he said the distribution has been pegged for this year.
"This year, we are on course to provide all Senior High School students in Ghana with tablets which are loaded with textbooks on them for their studies.
"That's a very game-changing development. We will have past questions preloaded on these tablets that will be distributed," he announced.
ALSO READ:
Government has installed free Wifi in 80% of Senior High Schools – Bawumia
University of Ghana lauds govt for free campus WiFi
To further broaden the digitalisation agenda, some schools across the country in 2020 received free Wifi connections sponsored by the government.
This was intended to broaden the scope of education, Information, Communication and Technology, research and knowledge acquisition in these institutions.
The initiative was announced by the Vice President early 2020 at a Town Hall Meeting in Kumasi.