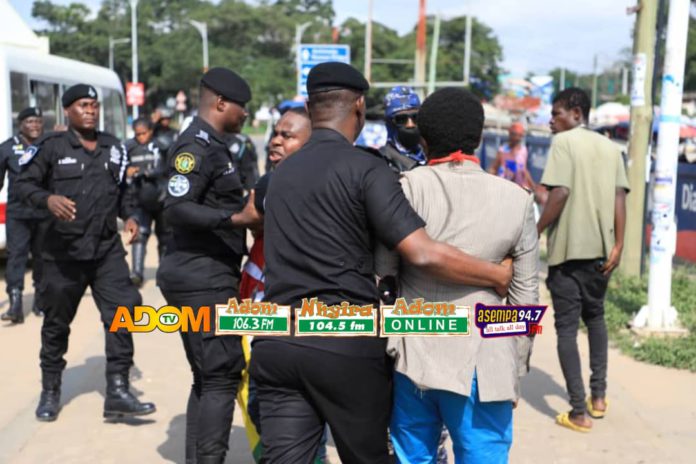 All protesters arrested during #OccupyJulorbiHouse demonstration on Thursday, September 21 have been released.
The 49 protesters were rounded up by the Police at the 37 bus terminal, where they had assembled for the planned protest on Thursday morning.
The police cited that an application to halt the demonstration had been submitted and served to Atuguba & Associates, the legal team representing the organizers from Democracy Hub, as early as Tuesday, September 19.
However, the organizers claimed that they had no knowledge of the application and chose to proceed with their march.
They were rounded up and detained at the Accra Regional Police Headquarters until their lawyers secured their release.
One of the organizers, Oliver Barker Vormawor confirmed their release in an interview on Citi FM.
However, he said one member is still missing and they are making frantic effort to locate him.
Meanwhile, some members of the group and some celebrities including Efia Odo, and EL are gathering at the 37 Lorry station to continue with the protest.
The group has vowed to continue their protest despite the arrest and alleged intimidation by the police.
ALSO READ: