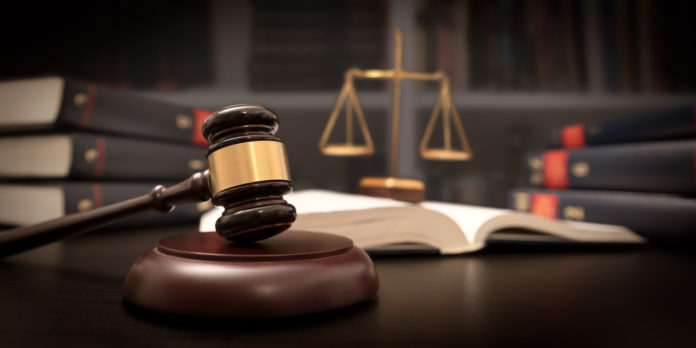 The Accra Circuit Court 6, presided over by His Lordship Kwabena Kodua Obiri-Yeboah, has adjourned a case involving a gold scam at the Kotoka International Airport to March 23, 2023.
The case involves a transfer of $696,125 tax on 250 kilograms worth of gold.
The case involves a contract between a US-based Infosight Global Resources Inc. and Gold Park Ghana Limited which the purchased of a gold of 250 kilograms was to be transferred through Stelna Solutions Limited, a shipping company at Airport.
A sum of $ 696,125 was allegedly transferred to Stelna Solutions on 15 July 2021 being the cost of tax on the gold.
The Prosecutor, Evans Kesse, pleaded with the court to allow him time for further investigation and to secure an additional document and serve the accused, George Kofi Essandor, who has been charged with defrauding by false pretense.
Mr Essandoh, the owner of Stelna Solutions Limited, after shipping only 5 kilograms of gold with an associated tax of $10,716.86 allegedly refused to refund the rest of the money he took for the taxation.
Information available in the GRA Custom Integrated Management System indicates that the tax paid on the 5kgs of gold shipped to Thailand on behalf of Infosight Global Resources INC was genuine.
However, a check into the GRA's Custom integrated Management System reveals that there is no record of tax transaction in respect of 245kgs of gold purported to have been shipped by Stelna Solutions Limited to Infosight Global Resources, yet Stelna Solutions Limited gave its client a tax declaration document in respect of 245kgs of gold.
Mr Essandoh, the owner of the company, was arrested and granted bail.
Herbert Sevor and Baffour Appenteng, counsel for the accused, had asked to be served with the witness statement and other disclosures before the next hearing.