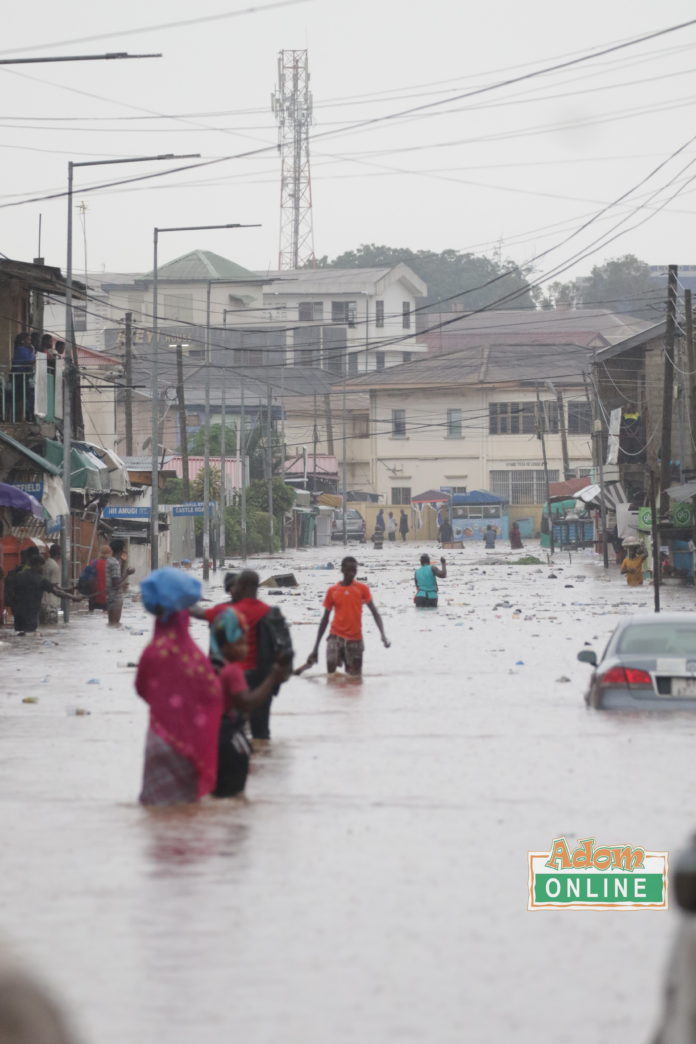 A three-hour downpour in Accra on Tuesday, March 7, 2023, left parts of Accra flooded.
The rains, which started around 3:40am, was preceded by startling lightning and thunder ravaging through the air.
Some videos on social media showed how some pedestrians struggled to get vehicles to their workplaces as major streets were flooded during the downpour.
Drivers also had to devise different routes to reach their destinations.
Commuters living around Kasoa old barrier, Weija, Dansoman, Lapaz had a tough time manoeuvring through the water.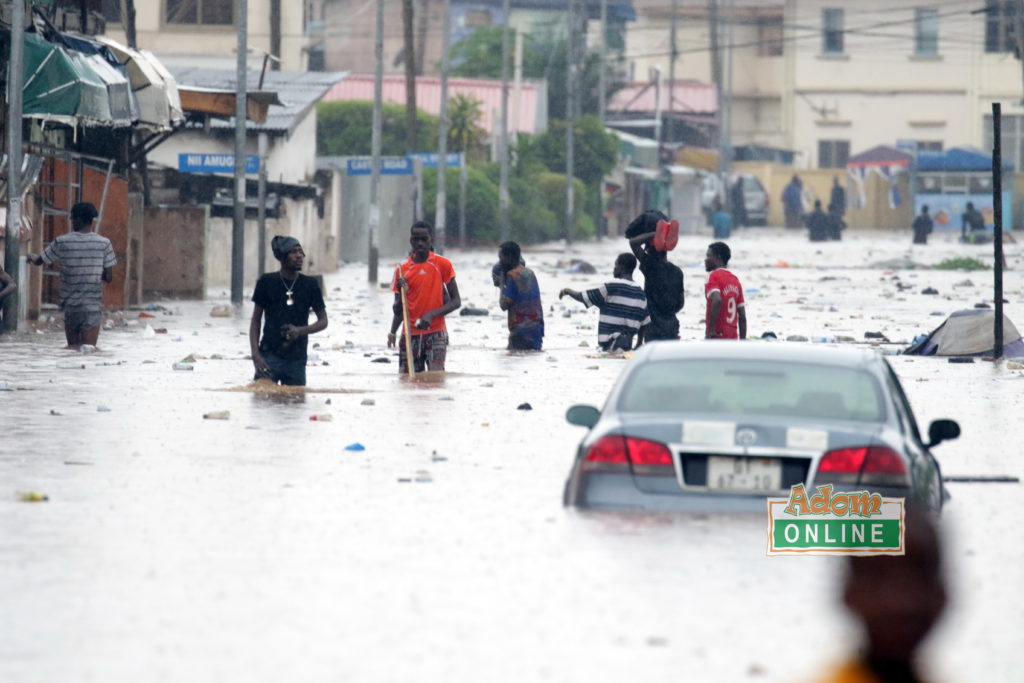 The flashes of light in the atmosphere caused blackouts in parts of the city.
Streets lights in parts of the city, especially Kasoa old barrier were also not working due to the rains.
Some Ghanaians shared the flood situation on social media: