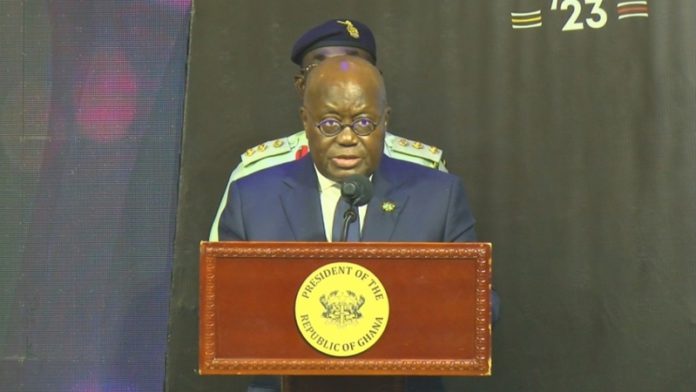 President Akufo-Addo has indicated that, Ghana will need about $550 billion in the next forty years to ensure that Ghana achieves its net zero targets.
He reiterated government's commitment to make Ghana one of the first countries to attain universal access to clean and modern energy by 2030.
The National Energy Transition framework was established as a policy guide to help the country attain its net-zero energy related carbon emissions by 2060.
The framework outlines how the country intends to implement low carbon solutions in major sectors of the economy such as oil and gas industry, transportation, agriculture and power.
Speaking at the 7th Ghana Energy Awards, President Akufo-Addo stated that, though the targets are ambitious, government remains committed to attaining universal access to clean and modern energy by 2030.
"This national framework is ambitious but attainable. It is anticipated that some $550 United States dollars will have to be raised over the next 40 years. This is equivalent to some 10% of our annual GDP" he added.
He stated that though the amount needed is hefty, the country stands the risk of spending more in combatting the effects of pollution if nothing is done.
"This may appear huge, but yet, it is less than what will be spent if we carry on unconcerned."
President Akufo-Addo further highlighted the socio-economic benefits if the National Energy Transition framework is implemented to the latter.
"The framework will have long term advantages for our economy, society and environment. It will increase our energy security, diversify our energy mix, create jobs, boost health and to eradicate poverty and safeguard our natural resource" he added.