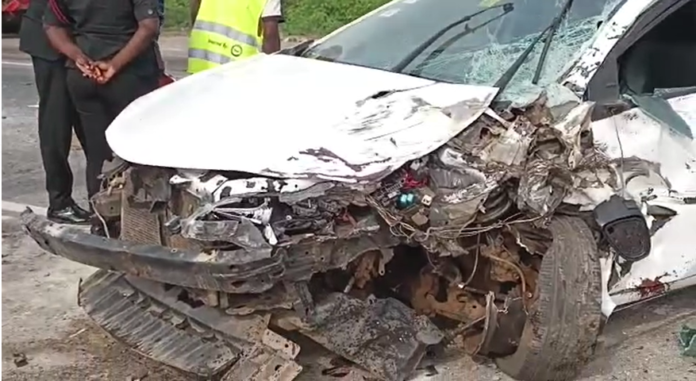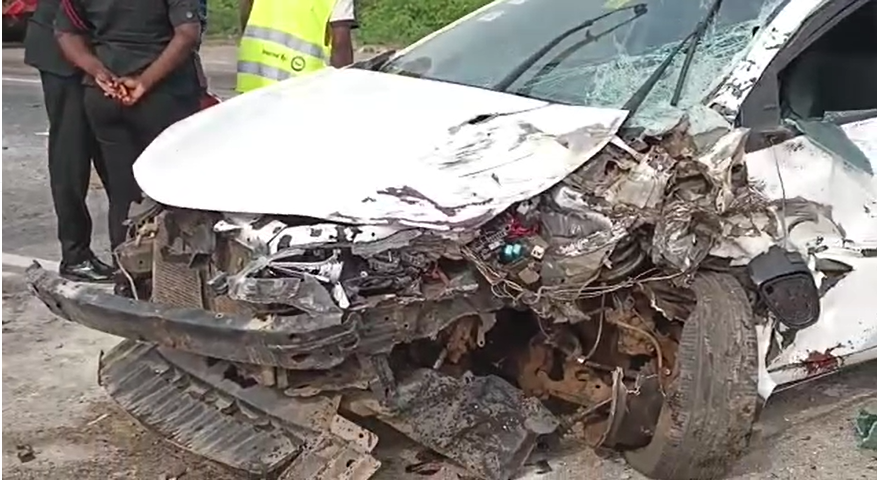 Five persons have sustained various degrees of injuries in a head-on collision at Gomoa Nyame-bekyere on the Kasoa Cape Coast Highway.
The crash was between a Toyata Corolla saloon car with registration number GC 9132-20 and a Toyota Prado registered GN 4173-14.7
Police Sources say the Toyota Corolla from Winneba direction to Accra made a wrongful overtaking and collided with the Toyota Prado.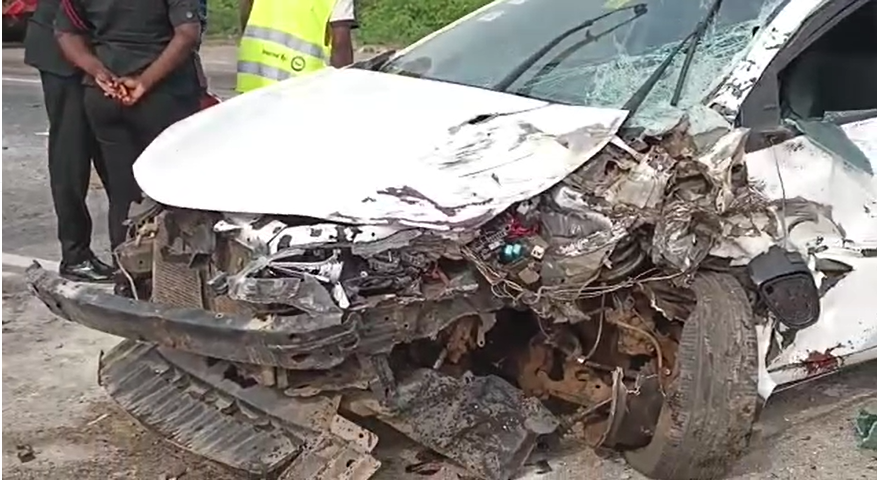 Some eyewitnesses also corroborated the report, adding that the Prado driver failed to swerve the incoming Toyota car due to a faulty articulator truck parked on shoulders of the road, despite noticing the wrongful overtaking.
An eyewitness, Savour Whetu who spoke to Adom News' Seth Kofi Adjei said after the collision, the Prado car also knocked down a mate standing beside the faulty articulator car.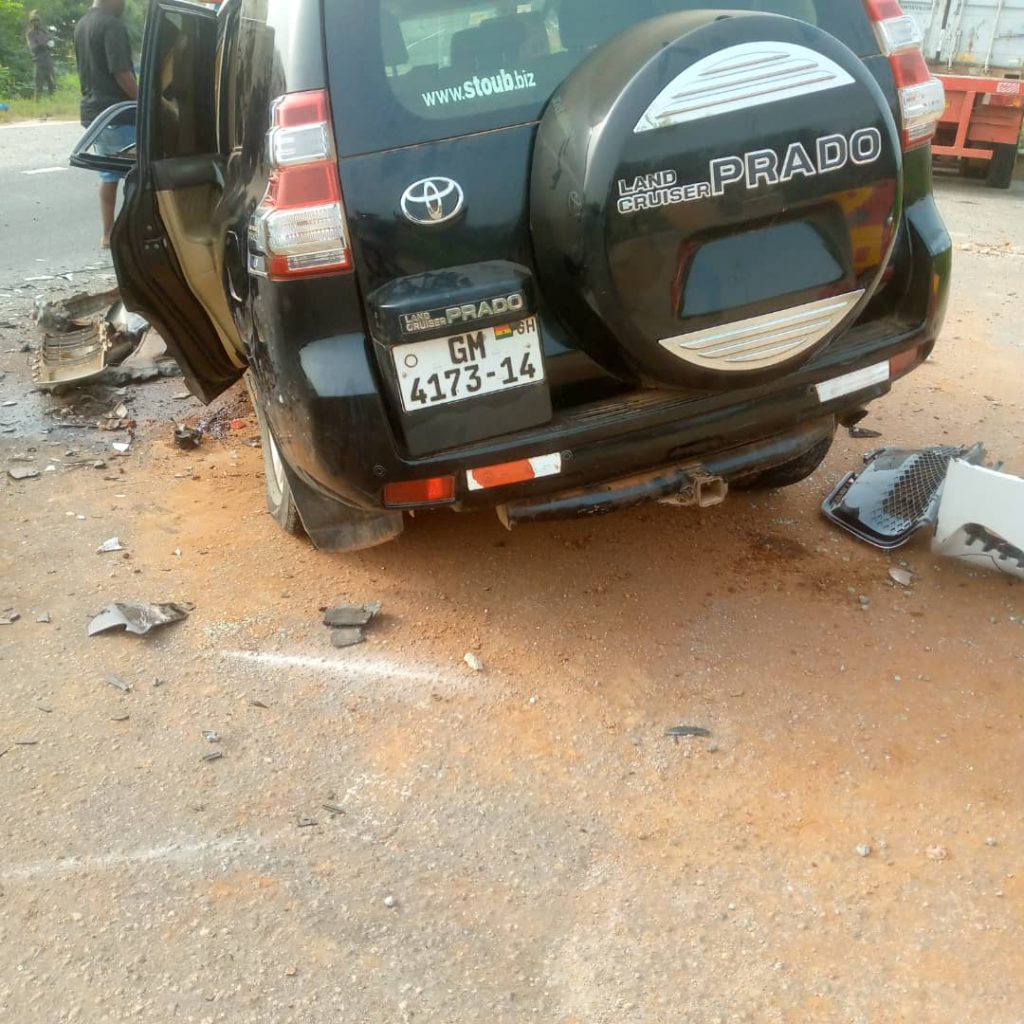 All three occupants of the Prado – the driver, a woman and a student- were injured as well as the driver of the Toyota and the mate.
The Toyota driver is in critical condition and the mate is on the verge of losing both legs.
All five victims have been rushed to the Winneba Trauma and Specialist Hospital for treatment.
ALSO