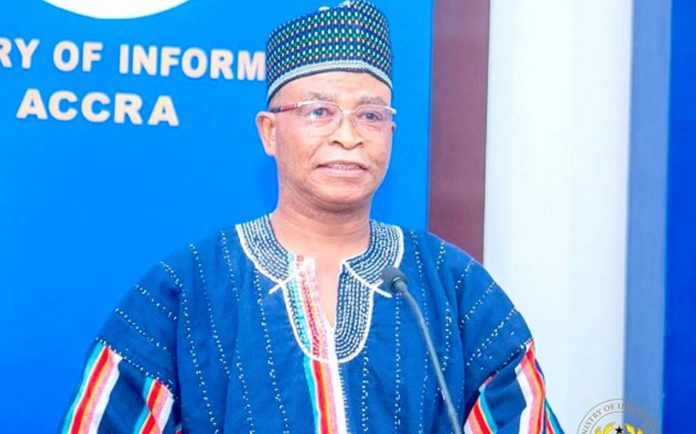 The Zongo Development Fund (ZDF) is striving to adopt more cost-saving measures to enable it to efficiently channel its resources to its core mandate.
Consequently, it has begun an aggressive search for permanent accommodation for the fund to help it save on the rent it currently pays.
The ZDF currently rents an 18-room accommodation at Abelempke and pays $5,000 monthly as rent.
The Chief Executive Officer (CEO) of the ZDF, Dr. Arafat Sulemana Abdulai, made this known at a press briefing in Accra last Wednesday.
Cost    
The Auditor-General in its 2022 report, cited the ZDF as having spent an amount of $120,000 for rent between August 2020 and August 2022.
Dr. Abdulai acknowledged that the amount paid for rent was substantial and said they were making the effort to get their own office.
"Looking at the rate of the dollar, we will quicken our pace of getting a permanent office. Having our own office is the goal since the lowest price for an office is $2.5 and $3.5 million. This is an issue we are looking at cautiously. We have used what we have to undertake projects, but with the needed support we will start building our own," he said.
Dr. Abdulai said the objective of the ZDF was to improve its capacity to attract support, investment, and collaboration to complement its funding from the central government.
"We have, in this connection, intensified our efforts at internally generated funds (IGF) from our investments in addition to aggressively pursuing fruitful collaboration with diverse development partners," he said.
Impact
He said the ZDF had so far supported 972 students with educational grants to engage in various academic disciplines and 40 students to study medicine in Cuba to provide medical care to people in the Zongo Communities, upon their return.
Also through the fund, 69 classroom blocks, 37 ICT Labs, and Libraries have been constructed while dilapidated school blocks and classrooms across the 16 regions have been renovated.
Dr. Abdulai said they had also constructed 18 community sports and recreation centers, including Astro Turfs, to promote social cohesion and economic development in the communities.
The provision of such facilities, he said, would create opportunities for community mobilization through the organization of festivals, and social and cultural events.
He said it would also serve as an avenue to bring the communities together and promote ethno-religious dialogue in our communities.
The projects included the fixation of 13,000 high-intensity street bulbs to enhance security within communities in the Greater Accra, Ashanti, Eastern, Volta, Central, and Oti regions, among others.
The CEO of the  ZDF said the fund remained committed to erasing public perception of Zongo communities as a community plagued by violence and drug abuse, which threaten the peace and security of Zongo communities.
To that, he said, the Zongo for Peace and Development (ZOPAD) programme was launched to elevate such Zongo communities into centers of entrepreneurship, culture, commerce, and industry through partnerships.
Apart from these development programmes, Dr. Abdulai said, 163 Zongo communities had been provided with mechanized boreholes and 47 public and institutional places convenient.
He stated that the provision of potable drinking water and healthy sanitary conditions in Zongo communities remained the top priorities of the ZDF.
ALSO READ: