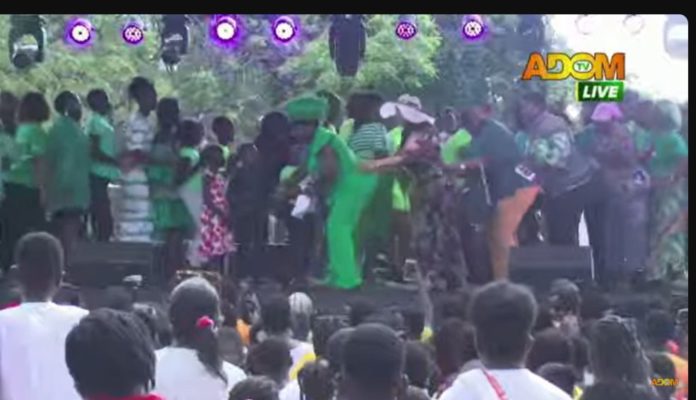 A white lady surprised Odo Ahomaso host, Akumaa Mama Zimbi at the 2023 Adom Kolor Paaty.
Mama Zimbi, who represented Team Green, led her fans to the stage full of energy and zeal at the Legon Botanical Gardens.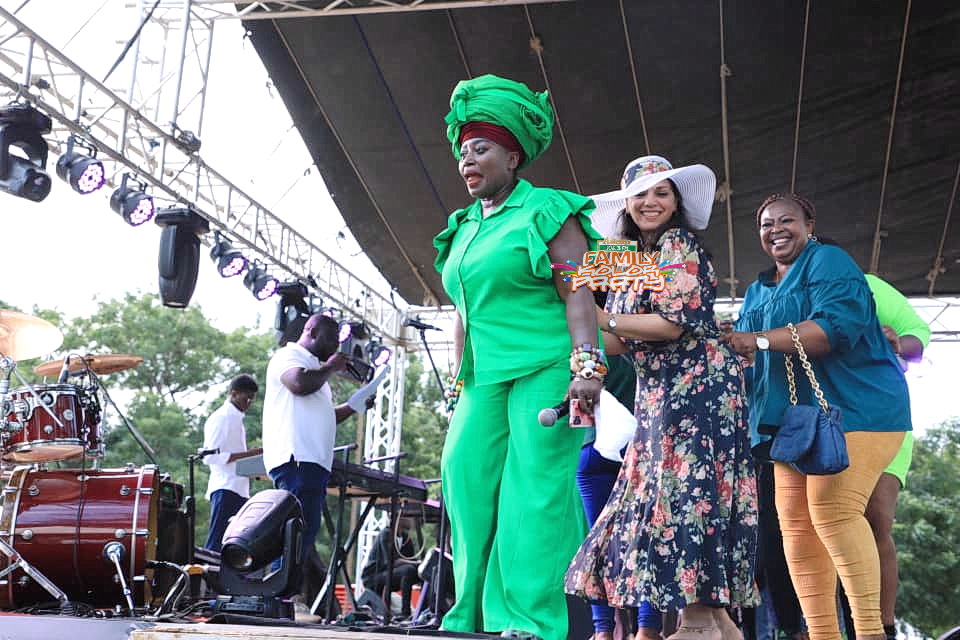 The blond beauty who joined Mama Zimbi on stage could not help but go with the flow and the rhythm of some old Ghanaian highlife tunes that were being played.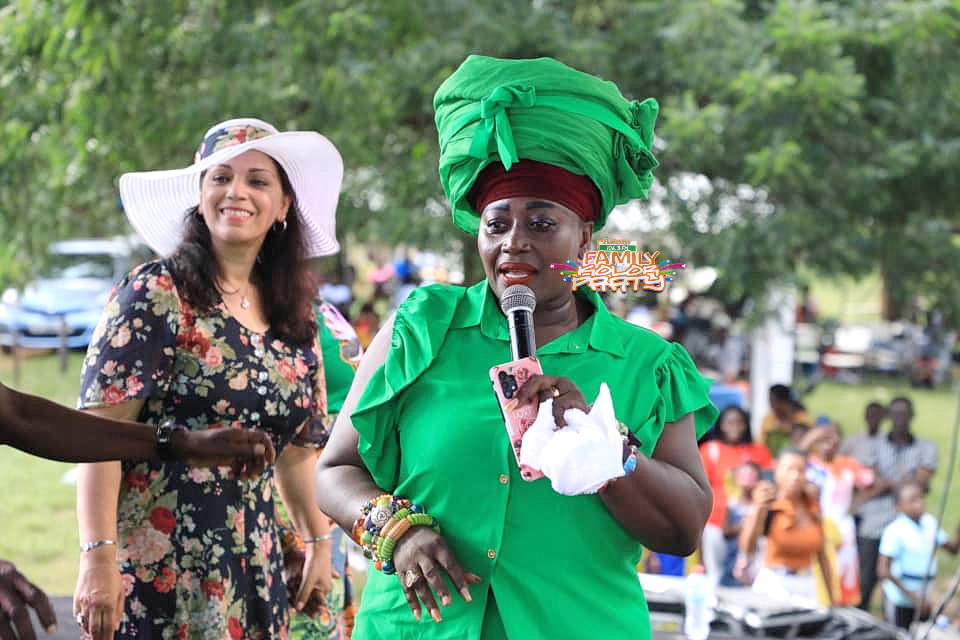 The presence of the white lady, who is an ardent listener of Odo Ahomaso, attracted loud cheers and applause from the audience as she attempted to display a few dance steps.
The white lady said she is making Ghana her home because of her love for Mama Zimbi.
She ended her address with Akumaa's signature statement, Medaase.
ALSO READ: