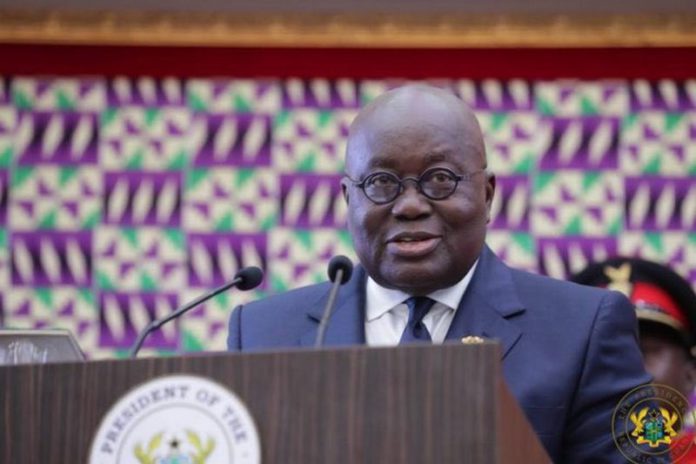 President Nana Akufo-Addo has dismissed claims that Ghana's current economic crisis is due to reckless borrowing and spending.
According to him, his government has been prudent in managing the economy despite the challenges it has been faced with.
Presenting the 2023 State of the Nation Address (SONA) on Wednesday, he noted the debts he is servicing were not only contracted during the period of his administration.
He added his government has invested heavily in the construction of roads, bridges, and schools among others.
"Mr Speaker, we have spent money on things that are urgent, to build roads and bridges and schools, to train our young people and equip them to face a competitive world.
"Considering the amount of work that still needs to be done on the state of our roads, the bridges that have to be built, considering the number of classrooms that need to be built, the furniture and equipment needs at all stages of education, considering the number of children who should be in school and are not, considering the number of towns and villages that still do not have access to potable water, I daresay no one can suggest we have over-borrowed or spent recklessly," he defended.
ALSO READ:
Full text: Akufo-Addo's State of the Nation Address 2023
I'm not happy Akufo-Addo has failed – Mahama
President Akufo-Addo maintained he was proud of the amount of work that has been done, especially in the road sector.
"Roads constitute the largest number of questions asked in this House by Members of Parliament; a large amount of the monies we borrow are for road construction. Shall we dare stop constructing roads?" he quizzed.