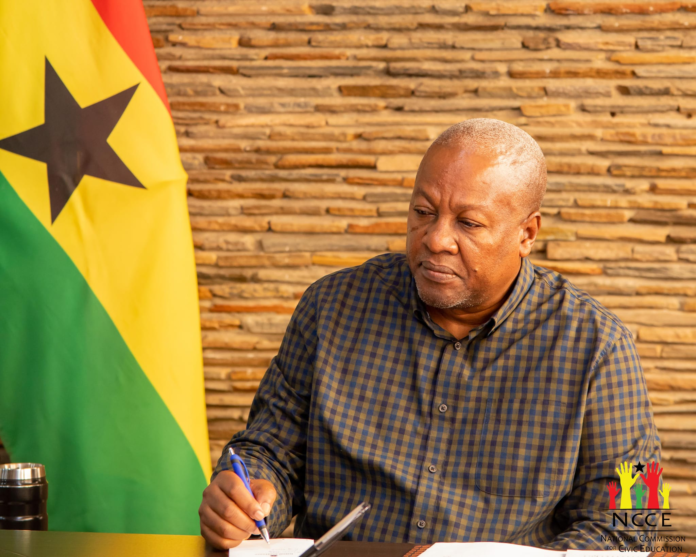 Abossey Okai Spare Parts Dealers Association has dissociated itself from a group of unionists who called on the 2020 flagbearer of the National Democratic Congress (NDC) to contest the 2024 elections.
The unions on Tuesday, February 21 called on John Dramani Mahama to pick forms when his party opens nominations for the primaries. He has since done that.
But the Association clarified that those who joined the meeting "are not either the Executives or even members of the Abossey Okai Spare Parts Dealers Association.
"It was some people from Abossey Okai who decided to join the group to meet the former President."
A statement jointly signed by co-chairmen Clement Boateng and Siaw Ampadu on Wednesday, February 22 stressed that the Association is apolitical.
"We wish to state that, Abossey Okai Spare parts Dealers Association is a non-political Association and will not embark on that action.
"Our office is open to every political party and that is the reason why in every election year, all the political parties troop to our office and have deliberations with us."
It gave word that the Association will continue "to engage with every party in government to come out with policies that will have a positive impact on our business as it has always been."