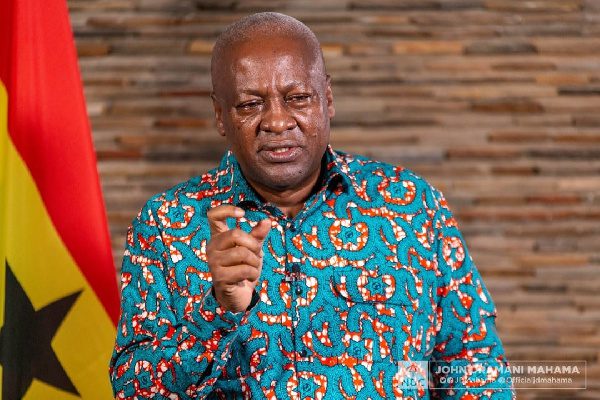 Former President John Dramani Mahama has urged Ghanaians to keep hope alive in the New Year.
According to him, despite the economic battering the country has suffered in the closing year, Ghanaians "cannot give up on our dear motherland Ghana" in the face of incoming austerity measures and sacrifices 2023 brings.
He is optimistic that as long as Ghanaians have life, there will be ample opportunity to "be better versions of ourselves and work even harder towards salvaging our dear nation from the avoidable abyss into which she has been plunged."
"May this new year open the pathway and bring us to the cusp of building the 'Ghana We Want'— a Ghana of opportunities for all and one in which our individual and collective aspirations are achieved. I wish you all, my fellow countrymen and women, a very Happy and Prosperous New Year," he shared.