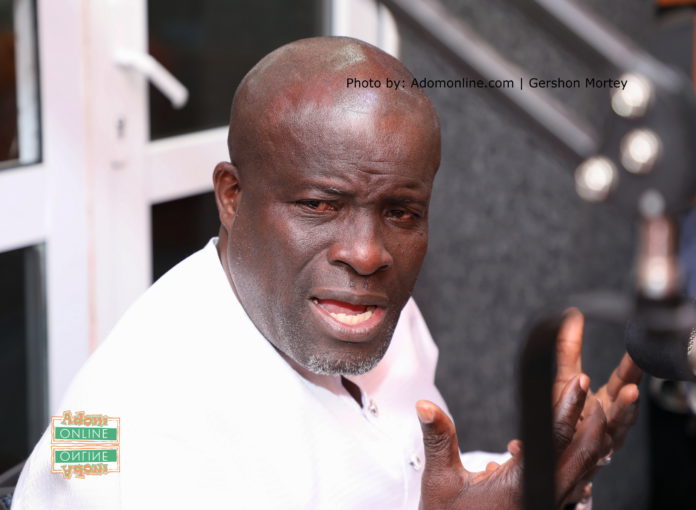 Former Member of Parliament for Tema East Constituency, Nii Kwartei Titus-Glover, has classified the recent investigations on the National Cathedral by North Tongu MP, Samuel Okudzeto Ablakwa as one-sided.
According to him, Mr Ablakwa has been unfair to the Executive Secretary of Board of Trustees, Reverend Victor Kusi Boateng in his investigations.
"If you wake up to do our research, whatever you want to do and you go and do one-sided investigation without giving the person to respond to your investigation not being fair," he said on Asempa FM's Ekosii Sen.
He added that the CHRAJ petition by Mr Ablakwa to investigate Rev. Kusi Boateng will not yield any results.
"I can tell you what he has done is a very useless and wasteful exercise. It's a waste of the state resources because CHRAJ is going to do the investigations. And I can tell you it will earn nothing," he declared.
Mr Ablakwa has petitioned the Commission on Human Rights and Administrative Justice (CHRAJ) to investigate the Secretary of the National Cathedral Board of Trustees, Reverend Victor Kusi-Boateng, over conflict of interest, including possession of multiple identities and other alleged criminal dealings.
Meanwhile, Rev. Kusi Boateng, has dismissed claims of criminality against him by MevAblakwa.
In a statement released on January 16, the man of God further described the allegations as defamatory publications.
He added that he will seek redress against Mr Ablakwa for his deliberate defamatory statements against him.
Rev Kusi Boateng reacts to Okudzeto Ablakwa's allegations
Debt Exchange Programme: Why government keeps extending deadlines
Election 2024: Dr Amoako Baah makes shocking revelation about Presidential hopefuls