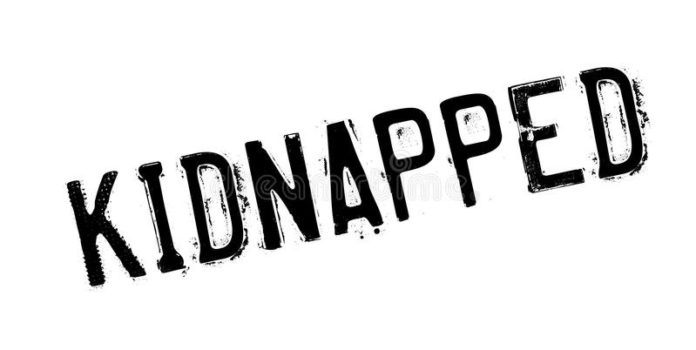 A female seamstress apprentice who reportedly feigned a kidnap and demanded GH¢2,000 as ransom for her release has been arrested by the police in Assin Fosu and currently under investigations.
Graphic Online's Shirley Asiedu-Addo reports that, the Assin Fosu police in the Central region is investigating the 19-year-old seamstress apprentice, Comfort Aidoo.
She allegedly connived with her boyfriend to feign the said kidnap. 
Comfort Aidoo was handed over to the police by her parents who detected a lot of inconsistencies in her 'kidnap' story.
The parents had managed to raise the ransom of GH¢2000, which was being demanded by the said "kidnappers" for her release and later picked her up at an arranged location near a forest at Assin Juaso, also in the Central region.
Comfort had reportedly called a neighbour at Breman Adumanu in the Asikuma Odoben Brakwa District on phone for the neighbour to inform the parents that some kidnappers had locked her up in an uncompleted building at Adansi Praso.
She said the alleged kidnapper was demanding GH¢2,000.
Comfort, according to her mother, Felicia Appoh, had created the impression that the kidnappers had a machete and were threatening to cut off her head from the neck if the GH¢2,000 ransom was not paid.
Madam Felicia Appoh said she and her husband alarmed by the news, made frantic efforts to raise the money to pay the supposed kidnappers to avoid the killing of Comfort.
She said in about 15 minutes after paying the money into a mobile money account the said kidnappers gave them, they received a phone call from Comfort that she had been released but the said kidnappers had dropped her off at a location near a forest at Assin Juaso.
Madam Appoh said the family therefore proceeded to the scene to pick her up but further interrogation revealed inconsistencies in her report which raised suspicion. 
According to the mother, Comfort said she was hauled into a taxi cab traveling towards Kumasi direction from Assin Fosu, blindfolded, and taken to various unknown locations.
Meanwhile, she had earlier reported that she was abducted by her former boyfriend and demanded the money he spent on her when they were together.
Unconvinced by the narrative, the family handed her over to the police for investigation.
The father Yaw Appoh said the family went through a lot to raise the "ransom" for her release saying they did not readily have the money.
He, therefore, wants the police to probe his daughter thoroughly to enable them to find the whereabouts of the accomplices.
ALSO READ: