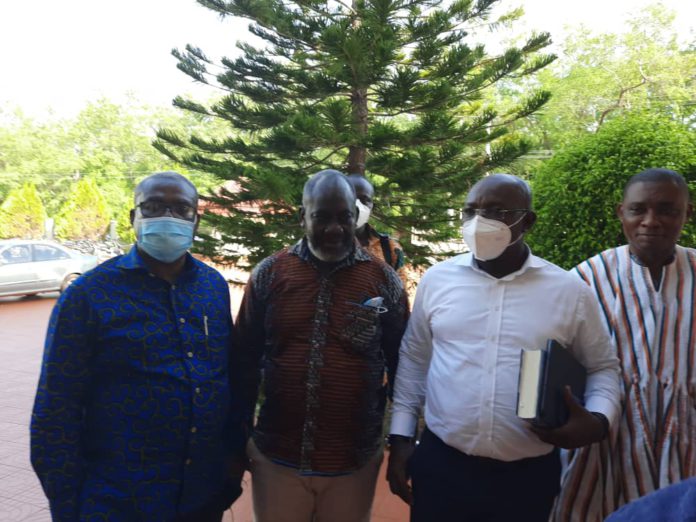 The Tamale High Court will today, January 20, 2022, give its ruling on the 2020 parliamentary results for the Savelugu Constituency of the Northern Region.
The NPP 2020 parliamentary candidate for the constituency, Muhammed Abdul-Samed Gunu, in January 2021, filed a petition to challenge the results.
The 2020 Campaign Manager, Peter Mac Manu, has said the NPP believes the collation exercise which had to be finally moved to Tamale, the Regional capital, was marred with irregularities.
He said because of these issues, the party has no copies of the collation sheets, and collation summary forms, hence the request for the EC to produce those documents for inspection.
The parliamentary election petition dated January 8, 2021, had the EC as the first respondent and Abdulai Jacob Iddris, who stood on the ticket of the National Democratic Congress (NDC) and won the election, as the second respondent.
Mr Gunu secured 19,478 votes while the NDC's candidate secured 19,577 votes, an Independent Candidate secured 10,286 votes, and a Candidate on the People's National Convention ticket got 156 votes.
ALSO READ:
NPP requests Tamale High Court to order inspection of collated parliamentary results for Savelugu
NPP, NDC agents' refusal to sign declaration forms in Savelugu delayed poll declaration –…
The petitioner said the Parliamentary and Presidential elections were vitiated by gross and widespread malpractices that substantially and materially affected the results as declared by the EC in favour of Mr Idrris.
Mr Gunu, therefore, prayed the court to declare the second respondent as not the validly elected MP for the area.