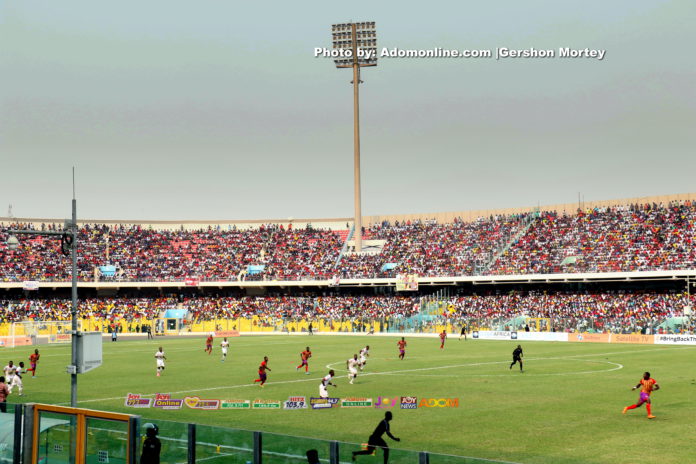 Deputy Minister for Youth and Sports, Evans Opoku Bobie, has said supporters fail to attend Ghana Premier League (GPL) games due to the low level of safety at match venues.
Violence and hooliganism at matches over the years have been evident at match centres leading to injuries and sometimes untimely death of fans.
Speaking at the Asempa Sports Dialogue at the Accra Digital Center, Mr Bobie emphasised that safety and security are important if fans will come to the stadium.
"If our venues are not safe, fans will be reluctant to attend games so we need to make our league centres very safe," he urged.
He also added that the role of the security services especially the police can bring fans to the stadium.
"The security officials including the Police and the military should be engaged very well before the games.
RELATED:
#FillGPLCenters: Sowah Odotei shares solutions to problems affecting poor patronage of local league
#FillGPLCenters: We need more entertainment at GPL centres – King Faisal PRO
"The Police should not only be at the stadium to check tickets. During games and before games they need to ensure there is order," he added.