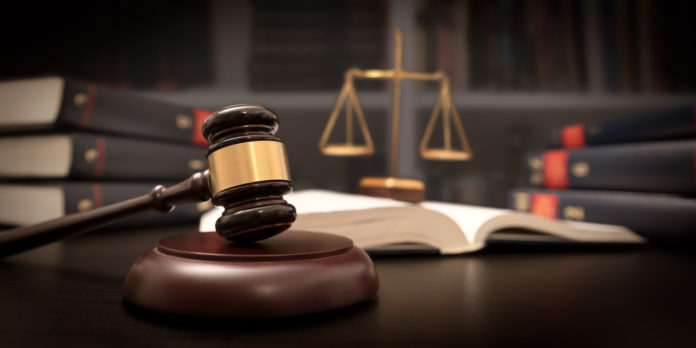 Former National Service Person for First Atlantic Bank, Deborah Seyram Adablah, has sued the Bank and her former boss, Chief Finance Officer, Ernest Kwasi Nimako, who she claims was her alleged 'Sugar Daddy' during the one-year period of her National Service.
In a writ of summons which has since gone viral on social media, she alleges that she succumbed to the relationship to keep her job since other ladies who ignored sexual advances of managers at First Atlantic Bank had uncomfortable working environments.
She further alleged that most ladies working in the bank are made to make sexual advances towards rich clients in order for them to open accounts with the Bank. According to her, though it is worrying, the management looks on unconcerned like it is a norm.
In the writ, Ms Adablah said towards the end of her National Service, Mr Nimako asked her to reject a contract offer from the bank with the agreement that he will take care of her basic needs including her rent and monthly allowances.
However, their relationship suffered some differences in July 2022 when the first defendant Ernest Kwasi Nimako decided to stop paying her rent and also providing other benefits he promised her.
She added that, their relationship increasingly became frosty after Mr Nimako requested 'unnatural carnal knowledge' from her, and she vehemently refused on several occasions, which led their differences to widen.
The writ continues to point out that, Mr Nimako purchased a Honda Civic with registration GC-7899-21 for his mistress but eventually wanted the car back, hence activated a remote engine lock which nearly caused the life of Ms Adablah.
The writ also pointed out that, she was put on a family planning method when Mr Nimako allegedly promised to marry her assuring her of a divorce since his marriage had broken beyond redemption.
She is, therefore, asking the court to make Mr Nimako transfer the title of car registered GC-7899-21 to her name and also refund the cost of repair for her car which is GH₵ 10,000.
She is also demanding a lump sum to help her start a business to take care of herself.
Ms Adablah is also seeking payment of arrears of her monthly allowance from July 2022 and arrears of her apartment at Labadi, a popular suburb in Accra.
Mr Nimako is yet to publicly respond to the allegations which have been widely circulated on social media.
Check out the writ of summons below: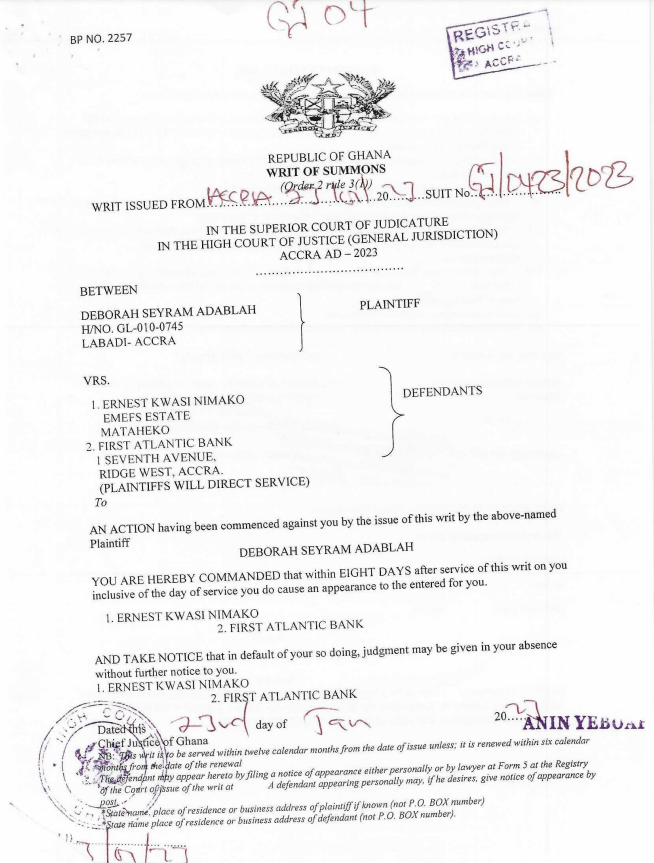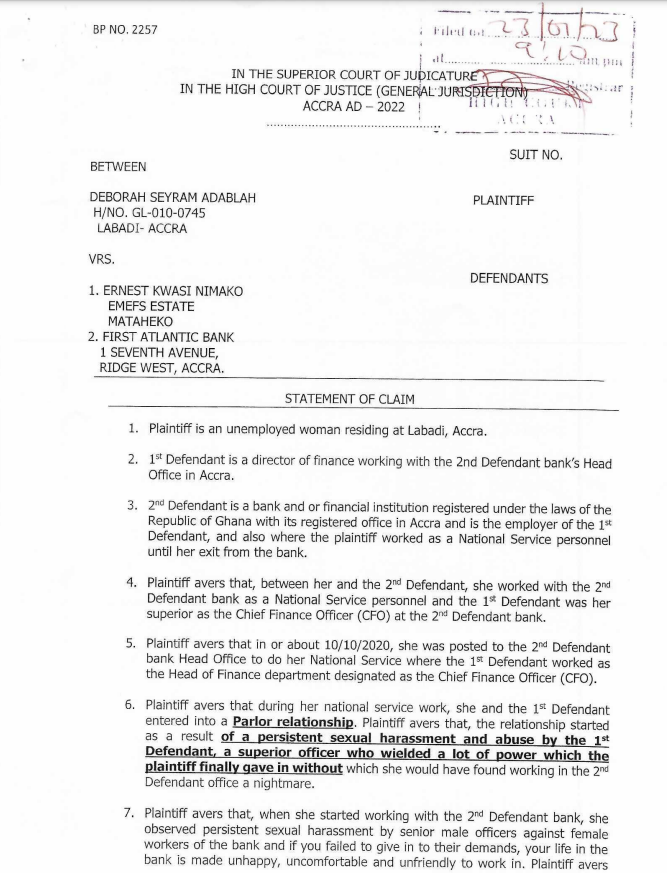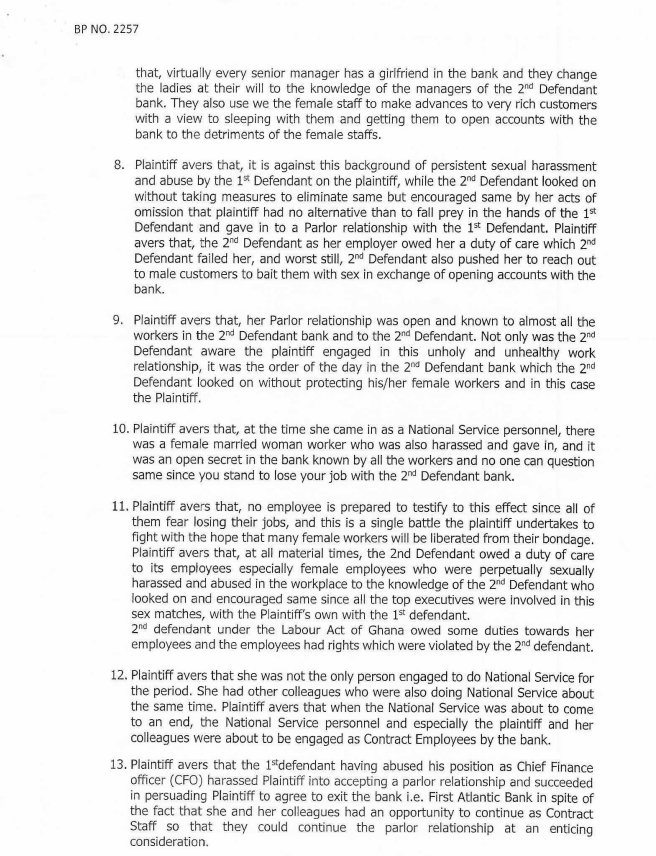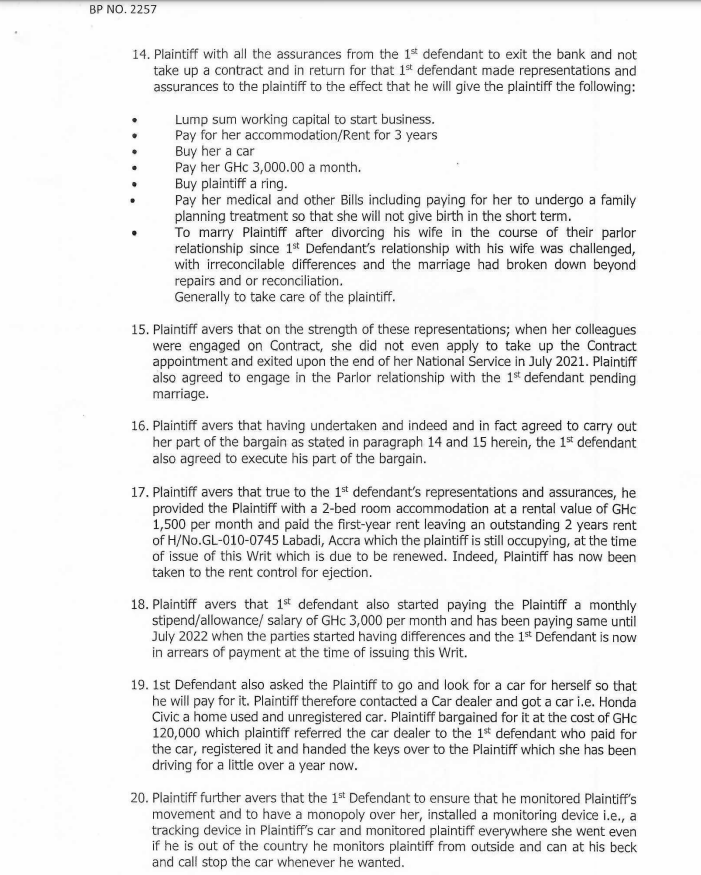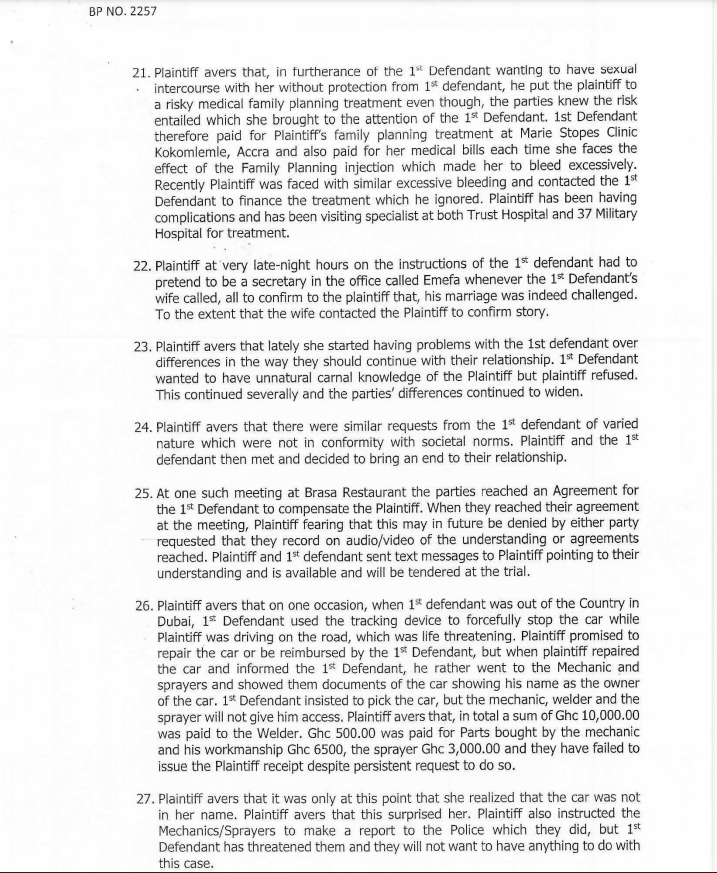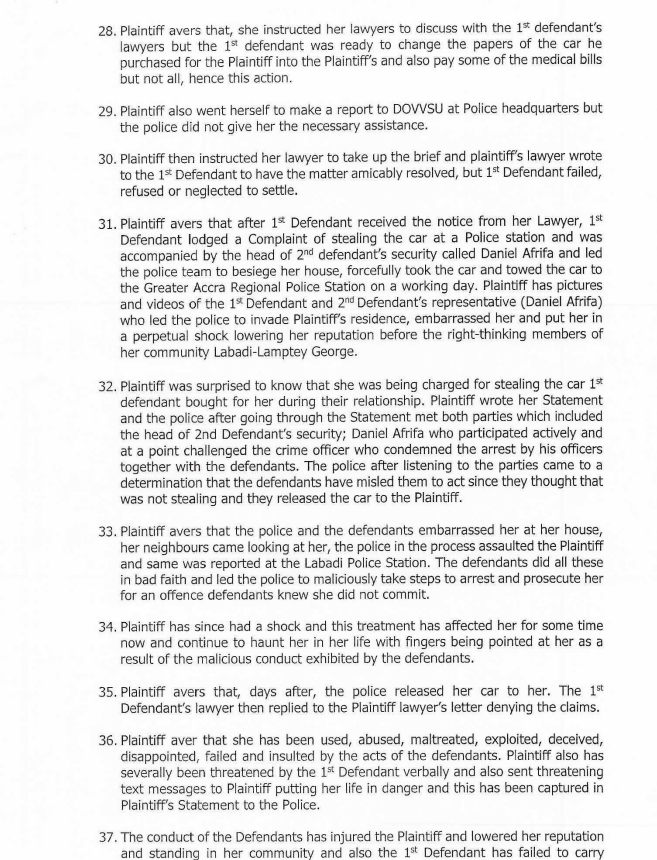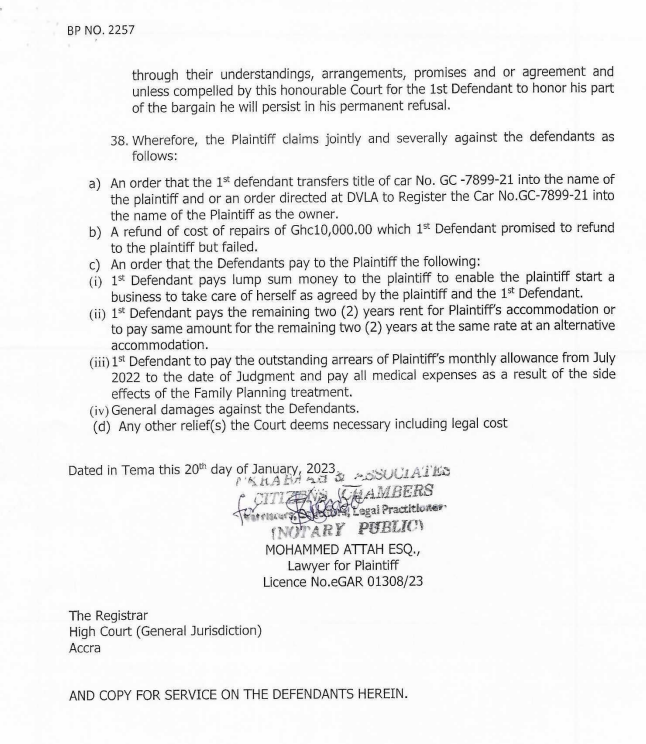 MORE: