They may be political opponents with different ideologies and philosophies.
But that notwithstanding, there seems to be great respect and admiration anytime they meet.
Vice President Dr Mahamudu Bawumia and former president John Dramani Mahama have once again demonstrated that politics is not a matter of life and death when they met at the funeral grounds of Ghanaian international and former Black Stars winger Christian Atsu.
The two statesmen were captured in a heartwarming photograph where they are seen chatting and smiling at the funeral held at the forecourt of the State House.
Check out the photos below: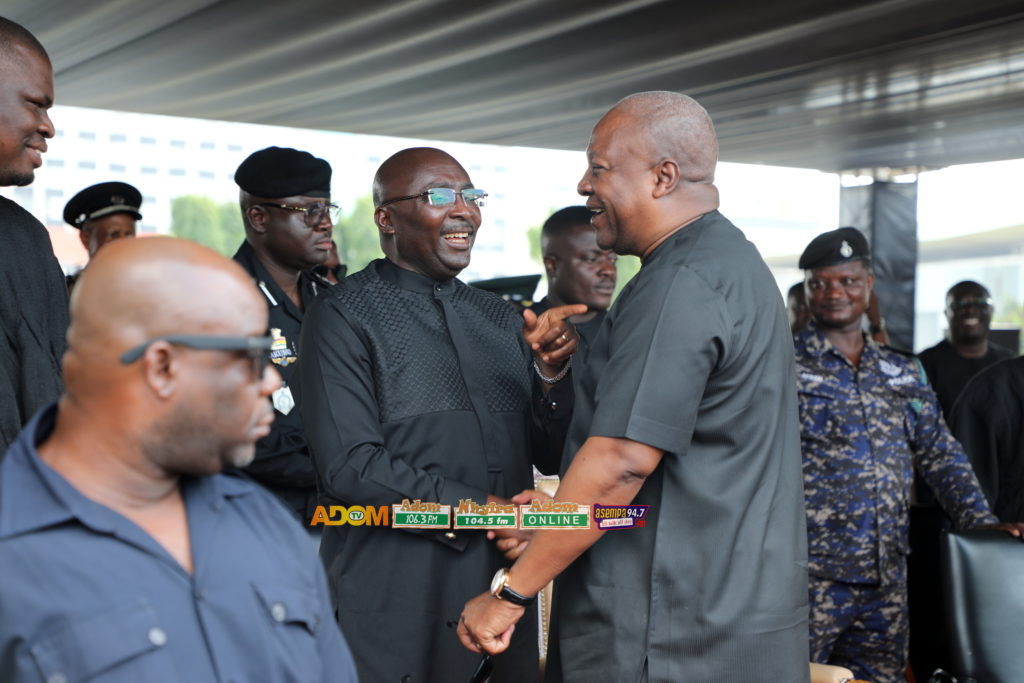 We know you will continue to protect us from heaven –…
This tribute by Atsu's wife will make you cry