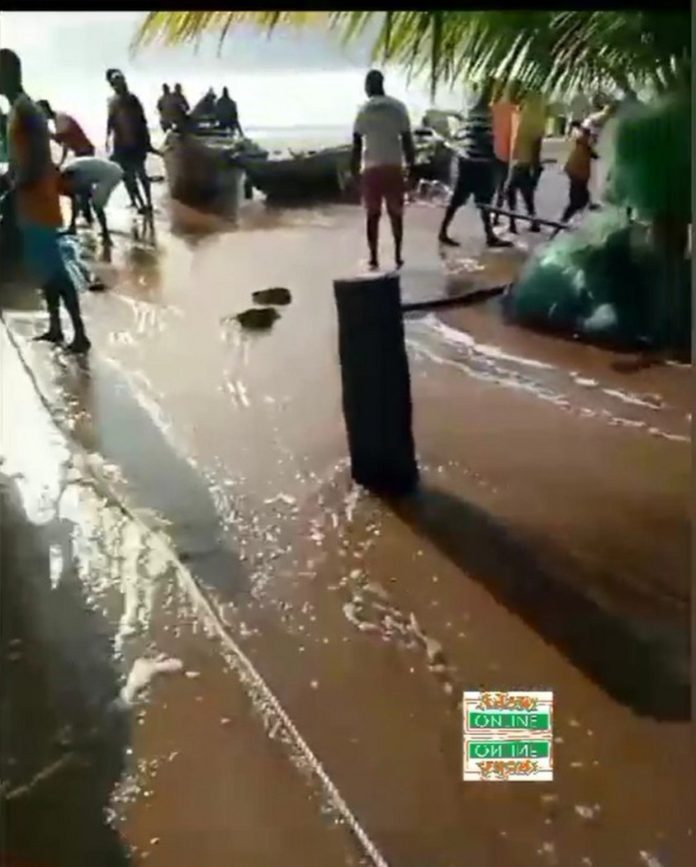 Some residents of Keta in the Volta Region have been displaced by tidal waves yet again.
The incident which happened on Tuesday, September 19, 2023, has left many homeless.
Affected properties include the Aborigines Hotel along the Sea, Jerekope, Kedzikope, Abutiakope, and Tameklobome.
In an interview with Adom News, the Keta Municipal NADMO Director, Godknows Bleboo, said they have visited the affected areas.
Mr Bleboo lamented the continuous ravaging impact of the sea, adding that the spillage of the Akosombo Dam has also made the situation worse as several homes have been flooded.
The NADMO boss, following the incident, has appealed to residents who live close to the sea to relocate to safety or move in with their relatives in town.
Every year, tidal waves wreak havoc on residents in Keta and neighbouring towns.
In March 2021 left residents homeless and jobless, and schools closed down.
A similar incident in November 2021 rendered at least 3,000 people in Keta municipality homeless after tidal waves swept through their homes.
Communities such as Abutiakope, Kedzikope and Keta Central were primarily affected, as affected homeless residents were left with nothing to salvage.
Affected residents, mainly children and women, had their residential abodes destroyed by the tidal waves.
Following the November incident, the Minister for Works and Housing, Francis Asenso-Boakye, disclosed that the Finance Ministry will allocate funds for the construction of the second phase of the Keta sea defence wall.
He added that the Ministry has finalised the evaluation of the relevant proposals for the construction to begin.
However, this promise is yet to see the light of day after almost two years.
ALSO READ: