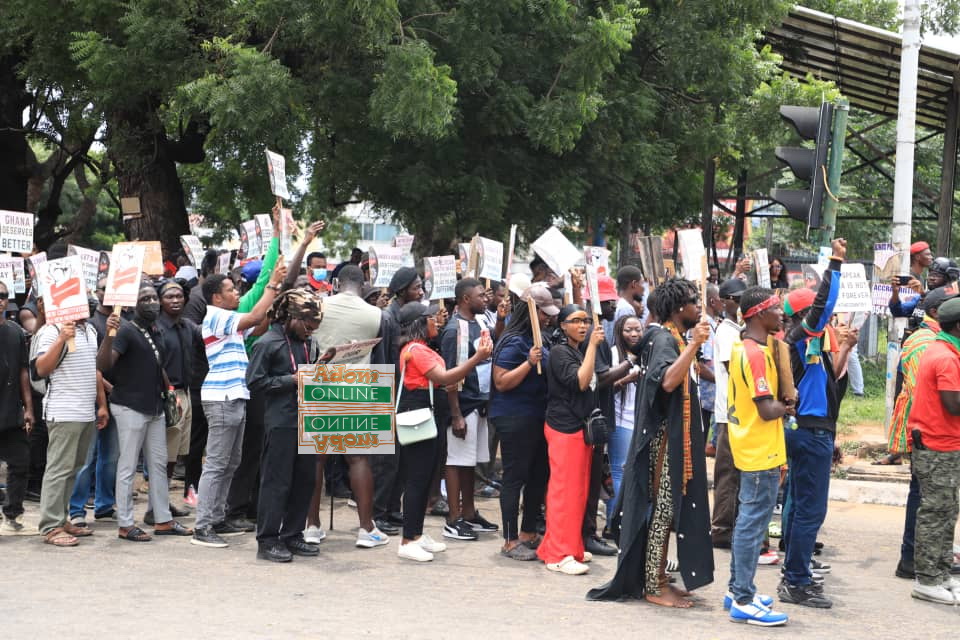 After a tense first day of the planned 3-day protest against the government led by the #OccupyJulorBiHouse protestors, the group is currently up for their second day of demonstrations.
In a statement signed by the organizers of #FixTheCountry, they urged people to continue supporting their cause despite the challenges faced on the first day.
The group expressed their gratitude to the professionals who joined their ranks, including lawyers and journalists, while strongly condemning the police conduct against peaceful protestors on day 1.
"As we prepare to embark on Day 2 of the #OccupyJulorBiHouse, we want to extend our heartfelt appreciation to all the individuals who stood with us, including lawyers, journalists, social activists, and ordinary citizens, who rallied to support #FixTheCountry and those unlawfully detained. Your unwavering commitment and dedication to our democracy inspire us, and we hope history will remember us favorably.
We also take this moment to vehemently denounce the assaults on lawyers, journalists, and other citizens who came out yesterday to support those who were arrested," the statement declared.
The Democracy Hub, a coalition of young activists, is spearheading the protest aimed at picketing the government headquarters from Thursday, September 21, to Saturday, September 23, 2023.
Their demands center around urging the President and members of the Economic Management Team to address economic mismanagement and corruption in government.
Some celebrities were spotted at the 37 lorry station, joining the protesters in solidarity with their cause.
#OccupyJulorBiHouse: What IGP told Bernard Mornah after late night call