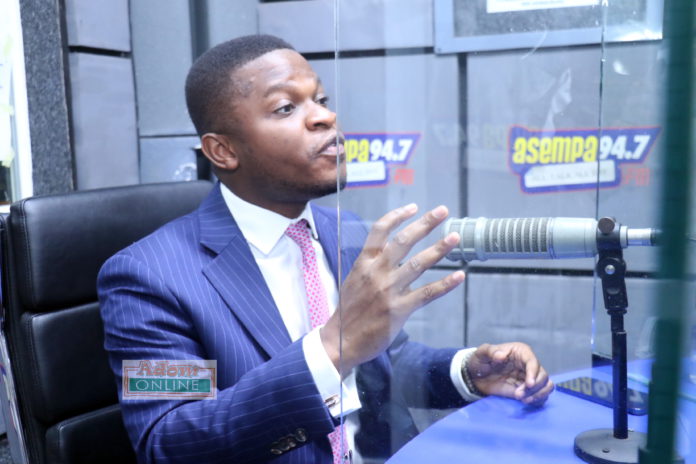 The Communications Officer of the National Democratic Congress (NDC), Sammy Gyamfi, has called on the Inspector General of Police (IGP) to immediately order the release of the #OccupyJulorBiHouse protestors.
According to him, the arrest as unlawful, shameful and an odious abuse of fundamental human rights.
Taking to Twitter to register his displeasure, Mr. Gyamfi said the incident should not happen in any democratic country governed by the rule of law.
"Even more reprehensible is the fact that some of the unlawfully arrested protestors have had their phones illegally seized and have been subjected to beatings and all manner of inhumane and degrading treatments by the Ghana Police Service," he fumed.
He added that, what is more disappointing is the fact that this "heinous barbarism is happening under the watch and leadership of an IGP, who many thought will be different."
On behalf of the NDC, Sammy Gyamfi condemned the conduct of the Ghana Police Service and demanded the immediate release of all the unlawfully arrested and detained protestors.
"Mr IGP, after all the support and goodwill you have enjoyed from Ghanaians since your appointment, we certainly deserve better from you. Enough of the institutionalized tyranny! Release the protestors NOW!" he stated.
Below is the tweet:
The arrest of the innocent citizens who decided to embark on a peaceful protest against the misrule of the Akufo-Addo/Bawumia/NPP government this morning, is not only unlawful but shameful and backward.

There cannot be any place for this odious abuse of fundamental human rights…

— Sammy Gyamfi (@SammyGyamfi_) September 21, 2023
ALSO READ: