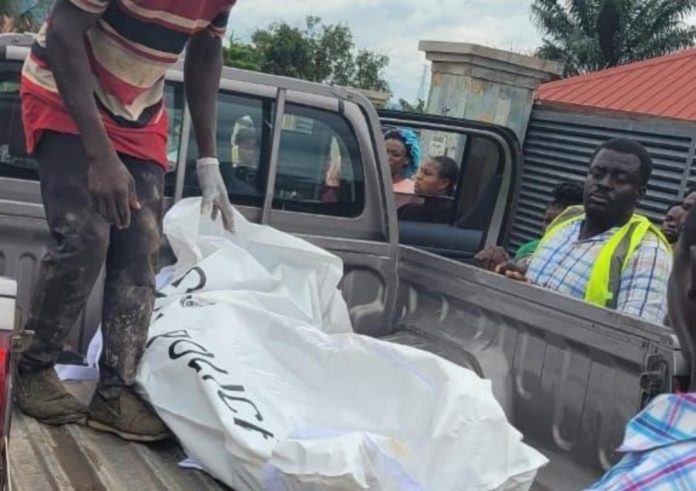 The Effiduase District Police Command in Koforidua, the Eastern Regional capital has discovered a shrine in one of the rooms of an alleged fraud boy who committed suicide at Dabi Asem, a suburb of Koforidua Asokore.
The deceased, a 30-year-old man, identified as Yaw Christopher who is into alleged fraud activities hanged himself in his room.
According to reports, the late Yaw Christopher was present in his room throughout the previous day, displaying no outward signs of depression or distress, until his body was found.
The residents of Dabiasem were jolted by the grim discovery of Yaw Christopher's lifeless body in his room where he had allegedly taken his own life by hanging.
His lifeless body was later transported to St. Joseph's Mortuary at Effiduase after the Police had the information and stormed the house to convey the body for subsequent examination and post-mortem procedures.
The Police at the scene also found a suicide note in the room shedding light on the young man's inner turmoil.
The note read, "Oh God, please forgive me! If found, please sell my house property. Please help my mother, Martha Yaa Badu. RIP to my soul."
The circumstances surrounding this untimely loss are currently under investigation by the police.
Residents had raised concern over activities of perceived ritualists and Sakawa practices in the area as the Asokore community has recorded strange killings in recent years.
Meanwhile, the Effiduase District Police Command has taken charge of the investigation into the circumstances surrounding this heartbreaking loss.