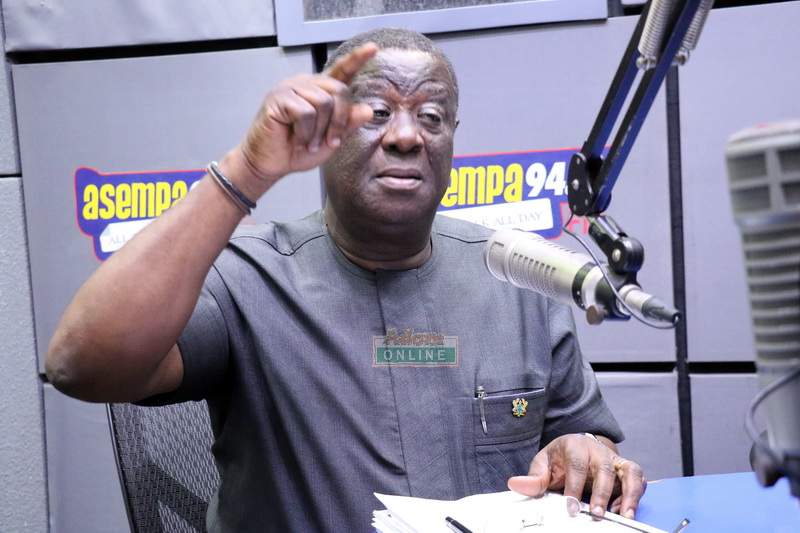 The Ministry of Roads and Highways has set records straight on the re-allocation of €350m which was meant for bridge and road construction in Afram Plains of the Eastern Region.
According to the Ministry, government decided to apply the allocation under the Afreximbank facility to the Accra-Kumasi corridor.
This comes of concerns raised by Members of Parliament(MPs) for Afram Plains North and South, Betty Nana Efua Krosbi Mensah and Joseph Appiah Boateng.
The MPs claimed government's decision to use the funds for construction works on the Accra-Kumasi highway instead of Adawso-Bunso to Ekye – Amanfrom will affect commercial activities in the area.
But the Ministry in a statement has described the allegations by the MPs as biased and inaccurate, stating the MPs could have easily sought the necessary clarification.
The Ministry explained that, government had anticipated that two components of the project will be executed concurrently within 30 months.
But, it added that, arrangement of financing for the project has not been concluded due to the ongoing debt restructuring.
"It was expected that the two components of the project, with a total cost of €350 million, will be executed concurrently and be completed in thirty (30) months subject to the successful completion of the financing arrangement.
ALSO READ:
Demo hits Donkorkrom over bad roads
Parliament approves agreement to construct bridge over Afram River
"It is in light of this that government allocated about US$98 million under the US$750 million African Export-Import Bank (Afreximbank) Loan as a contribution to the road contract component after one of the financiers declined to participate in the financial arrangement," the statement noted.
The Ministry assured the decision was not politically motivated but in the best interest of the general welfare of the people of Ghana.
It further pledged the commitment of government to addressing their road network challenges and encouraged the cooperation of all as they strive to improve upon the national road network.