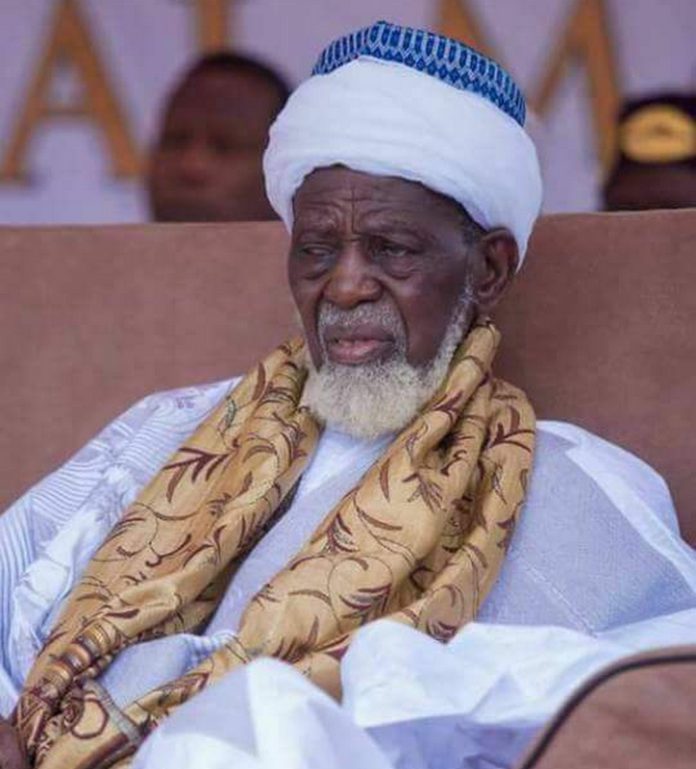 The office of the National Chief Imam has called on the Inspector General of Police (IGP), the National Security apparatus and other relevant institutions to call Rev Owusu Bempah to order for dragging the Imam's name into his prophesies.
Earlier publications reported that Rev Owusu Bempah, in one of his sermons, remarked that Sheikh Dr. Usman Nuhu Sharubutu and other leaders consult him to look into their destinies.
The publication was accompanied by photographs of a meeting between the Imam and the religious leader with the intent of giving some veracity to the claims.
However, correspondence from the Chief Imam described the comments and allegations are disparaging, emphasizing that it has no iota of truth.
A press statement issued to that effect clarified that the meeting in question, at which they were photographed, was when Rev Bempah came to apologize to His Eminence for a similar prophesy that threatened national security.
"Ideally, the photograph only shows His Eminence tolerated and extended a hand of reconciliation to a provocateur. We, therefore, do not expect the photograph to be used as an instrument of further provocation against a personality of global repute".
Among other things, the respondent described Rev Owusu Bempah as a "Charlatan on the pulpit", and called on him and other religious bodies to desist from making the meekness of the Chief Imam a weakness.
The office of the Chief Imam called on the Christian fraternity and other security services to calling the pastor to order in the interest of national unity, peace and harmony.
Find the letter below: