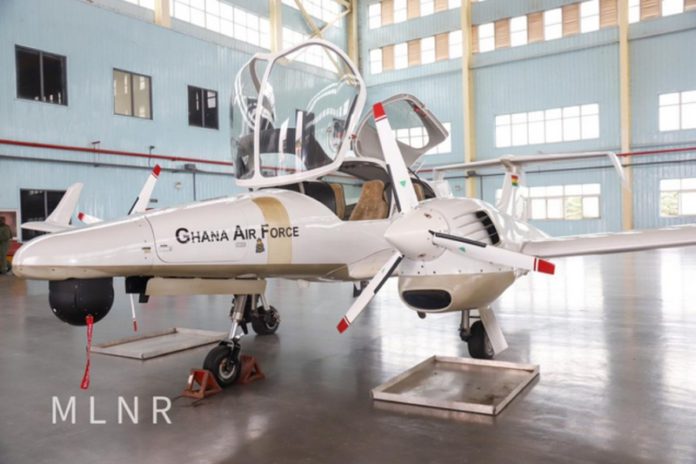 The fight against 'galamsey' is intensifying as government teams up with the Ghana Chamber of Mines and the Ghana Airforce (Western Command) to repair some specialised aircrafts to undertake intelligence, surveillance and recognisance of areas where the activity is still ongoing.
The Deputy Lands Minister, in charge of Mines, George Mireku Duker, who inspected the three aircrafts at the Takoradi Airforce Base on Friday, said they had been out of service since 2014.
The repair work being funded by the Ghana Chamber of Mines is estimated to cost €700,000 and would be completed in six months.
"This is an effort we are making to clamp down on recalcitrant miners who are determined to destroy our industry. We want to streamline and regulate activities in the mining sector," he said.
Mr Duker expressed the belief that repairing the aircraft was a cost-effective measure to facilitate the fight against "galamsey" as against procuring new drones and other equipment for mining surveillance.
Servicing the aircraft would see the replacement of crashes, hard drives, outdated software and engines, among other things.
Mr Duker commended the Chamber of Mines for its immeasurable and patriotic effort towards the fight against illegal mining and lauded the Ghana Armed Forces for its support.