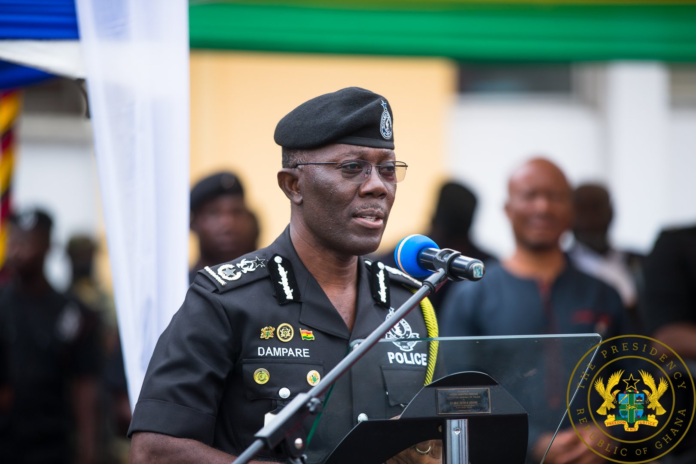 The Ghana Police Service and the Ghana Immigration Service (GIS) have jointly dismissed reports about the arrest of some 48 foreign nationals alleged to be terrorists.
The media on January 5 published an article on the arrest of these terrorists which they say occurred in September last year, alleging that both state security institutions are in a blame game over the whereabouts of the suspects.
"While the police claimed the suspects were handed over to the Ghana Immigration Service (GIS) in the Ejisu Municipality to deal with them, the latter insists the police handled the matter," portions of the publication read.
According to the report, the Ejisu Commander of the GIS, Deputy Superintendent of Immigration (DSI), Alfred Niiboye Lartey, when contacted on phone claimed the suspects were dealt with by the police.
"Please go to the Police for whatever information you want be­cause we handed over the suspects to them," the report quoted.
However, in a joint statement, the GIS and the police said the publication is not true and should be disregarded.
"No suspected terrorists have been arrested by the Police and the Ghana Immigration Service, and there is currently no blame game going on between the two state security agencies as is being falsely accused," the statement noted.
The two state security agencies also clarified that they arrested some 48 foreign nationals in two separate operations at Ekyem, Achiase and Akokoamong near Ejisu in the Ashanti Region for engaging in illegal Network Marketing (GNET).
According to the GIS and the police, all 48 suspects were repatriated to their various home countries between September 26 and 29 after they were profiled in line with the standard operating procedures.
They urged the media to be circumspect in "loosely and irresponsibly" using the term, terrorists as this may create fear and panic in society.