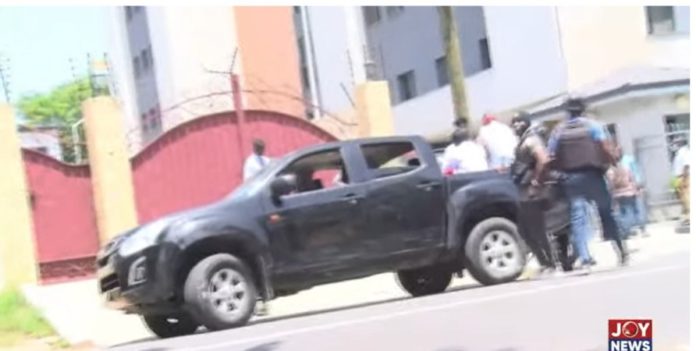 Seven members of the Unemployed Physicians Assistants Association of Ghana who were arrested on Tuesday have been granted bail.
The persons, which include three leaders and four members, were arrested for picketing the Ministry of Health (MoH) to demand postings.
The group said there have been delays in processes by the Ministry of Health to ensure their employment despite some completing their studies as far back as 2018.
They were taken to the Regional Police Command for breaching an earlier agreement over their mode of picketing and routes.
ALSO READ:
Physician Assistants picket at Ministry of Health
The Police accused the Physician Assistants of flouting the original agreement to converge outside the Accra Sports Stadium and not to picket at the Ministry of Health.
Meanwhile, they are expected to report to the Police on Wednesday, April 26, 2023.