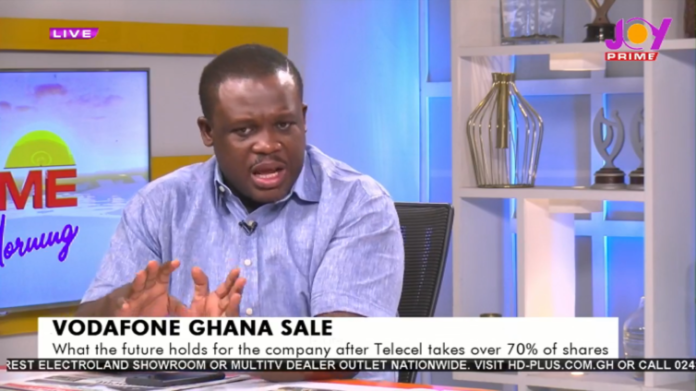 Minority spokesperson on Parliament's Communications Committee, Sam George, is demanding that the government submits the agreement covering the proposed sale of Vodafone Ghana to the Telecel Group to Parliament for scrutiny.
Speaking on Prime Morning, Mr George told host Roselyn Felli that the deal has yet to be brought before Parliament, though it is an international agreement.
According to Ghana's laws, international agreements undertaken by the government must obtain parliamentary approval before they can be sanctioned.
This means that the sale of Vodafone Ghana to Telecel Group must be discussed and approved by Parliament before it can be finalised.
Speaking on the show, Sam George, who doubles as the MP for Ningo-Prampram, said, "Parliament needs to approve any international transaction based on the Constitution. The NCA has given conditional approval for the conversations to start. The deal has not been consummated yet."
Early this month, the National Communications Authority (NCA) granted conditional approval for Vodafone International Holdings to sell its 70% stake in Vodafone Ghana to Telecel Group.
Although the deal has been approved by the NCA, it, according to him, may not be put into effect without Parliament's approval.
However, the approval is still pending the evaluation of the revised proposal from the Telecel Group.
Five months ago, the NCA disregarded the Telecel group taking over Vodafone Ghana, but Sam George has questioned the sudden change of decision by the authority.
RELATED:
Telecel to re-engage government over Vodafone Ghana takeover
NCA approves sale of Vodafone Ghana to Telecel
With the MP calling for scrutiny of the deal to ensure that the country does not lose out, the outcome of discussions at the Committee level will have a significant impact on the telecommunications industry in Ghana.
Considering the takeover, what does the future hold for Vodafone Ghana and its employees? Are there going to be job losses?