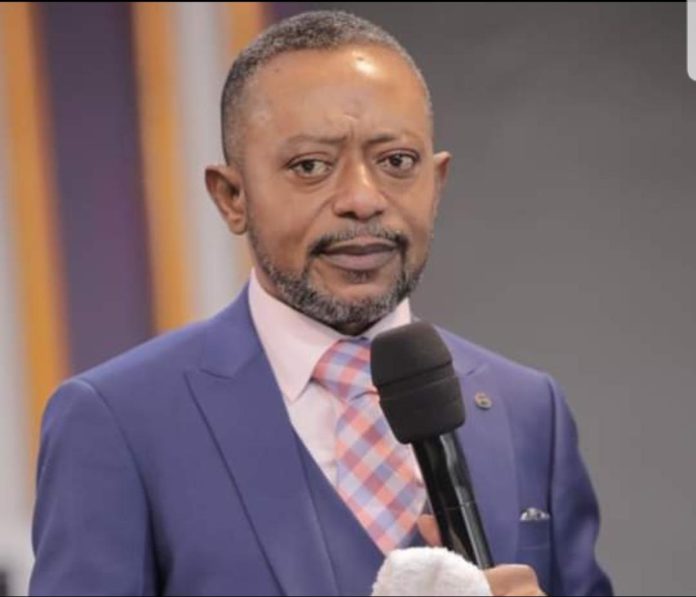 As has become the norm in Ghana, 31st December Watch Night services are never complete without a deluge of prophecies from pastors and prophets across the length and breadth of the country.
Last night's Watch service was no different.
Among prominent pastors who have released their long lists of prophecies is the leader of the Glorious Word Power Ministries, Reverend Owusu Bempah.
His prophecies for 2023 were a mixed bag of caution, predictions and bountiful blessings for Ghana and some other countries.
While he announced that 2023 will witness countless marriages and financial prosperity for those that remain steadfast in the Lord, he also warned of coups and deaths of prominent individuals in Ghana.
Below are his prophecies for 2023:
Local airlines could be involved in an accident that will shock the nation. He cautioned aviation authorities to be careful. According to him, the country may witness a lot of plane crashes in the New Year.
He warned that the world may experience another serious disease like COVID.
A prominent tree in a forest was chopped off by a cutlass and the trees were wailing. The trees were Ghanaians and the chopped tree, a prominent person.
A prominent person from the Christian fraternity may also lose his life. He called for prayers from the fraternity to avert the calamity.
US-Branded planes were shooting missiles at a dragon. He predicted that the US may enter a war that may engulf the world.
He warned of deadly floods in the New Year. He advised that drains be desilted to create more space for flood waters.
He said he saw four spirits with wide opened mouths baying for the blood of Ghanaians. According to him, there will be a lot of accidents in 2023 thus the NRSA must be on alert.
He also said a lot of the youth will die.
Issues of occultism and ritualism will see a peak in 2023.
He also warned of a possible coup in the country. He called on the Presidency, the National Security and other state agencies to be on alert to avert the overthrow of government.
He added that another prominent Ghanaian will go abroad to seek medical care and will not return.
Lots of policemen, he said, will be caught in crossfires and die.
He also mentioned that he saw a giant in a very dark pit pushing down the country into the pit, however a hand from above came to the rescue. This he said meant forces were at work to destroy the economy, but salvation may be near.
He also noted that civil wars may be rife in the New Year. He said they will be reported all across the world on major outlets.
Finances will be tough but those faithful to God will have it easy.
There shall be lots of marriages.
He noted that God has sent a white cloud of blessings to Ghana but some malicious spirits are trying to block them.