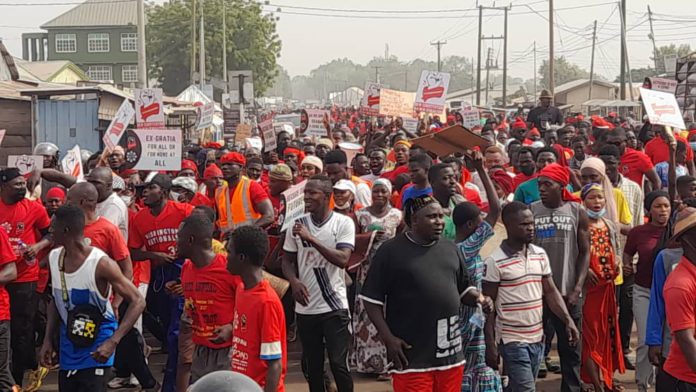 Democracy Hub, the organisers of a planned picketing at the Jubilee House, have said their march will take place on Thursday, September 21, 2023, despite an injunction by the Ghana Police Service.
In a statement, the group described the move by the Police as a desperate attempt to disrupt their peaceful march.
The Police in a press release issued by the Accra Regional Command on Wednesday announced an injunction against the march dubbed #OccupyJulorBiHouse.
However, the organisers of the protest said they have not been served with the injunction.
They have urged the public to disregard the statement from the Police, stating it is riddled with misinformation.
They have therefore urged participants to assemble at the 37 Trotro station, where the march will begin.
ALSO READ:
Reaf the full statement below: