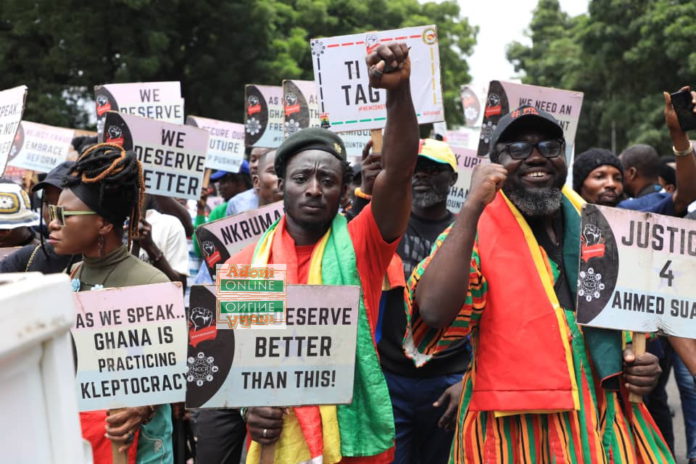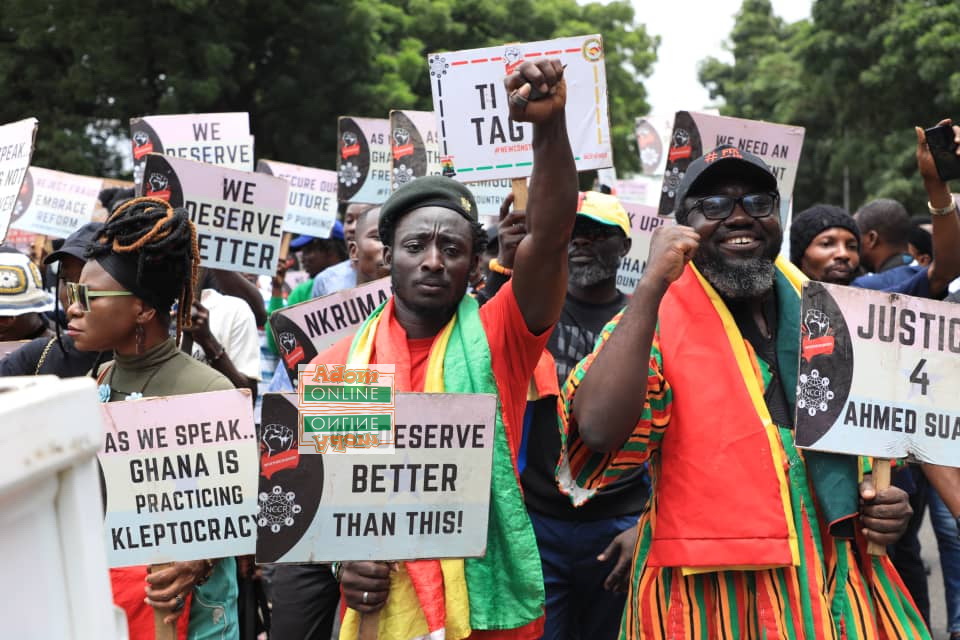 Security analyst, Adib Sanni, has expressed his displeasure about how the police handled protestors of "OccupyJulorbiHouse" demonstration.
The protest in Accra on Thursday, September 21, took a different turn after the police arrested protestors and transported them in buses to various police stations for detention.
Speaking in an interview with Nhyira FM's Nana Jantuah on the 'Kuro Yi Mu Nsem' show, Adib Sanni said the government has to be ashamed of itself for what he termed dictatorial policies.
"It appears that there is a calculated, deliberate attempt by the government to make sure there won't be any demonstrations in the country from now until next year's elections," he stated.
According to the Security Analyst, it is disturbing to know that citizens are in distress and want to speak up, but the government does not want them to do so.
"Just last year, according to the World Bank, close to a million people were pushed into poverty. Currently, the youth population, according to the Ghana Statistical Service, is between the ages of 16 and 24. A lot of them are unemployed, have no skills, and have no education. The level of poverty and the number of people below the poverty line keep going up" he bemoaned.
Adib Sanni explained that, there is no law that states that the police can stop a demonstration.
"According to Public Order Act 491, you need to seek permission from the Ghana Police to hold a demonstration in the country. And if they refuse due to some reasons, it is still in the right of the demonstrators to write back to the Ghana Police Service indicating their disapproval within a period of time, and then the police can go to court. Nevertheless, it is still not in the right of the police to stop a demonstration," he said.
He further explained that Thursday's action by the police was "Ghana's day of shame", adding that "the dictatorial tendencies and what happened yesterday have serious destabilizing effects".
Adib Sanni cautioned the security agencies to be cautious not to use coercion in matters like demonstration to safeguard the country's security.