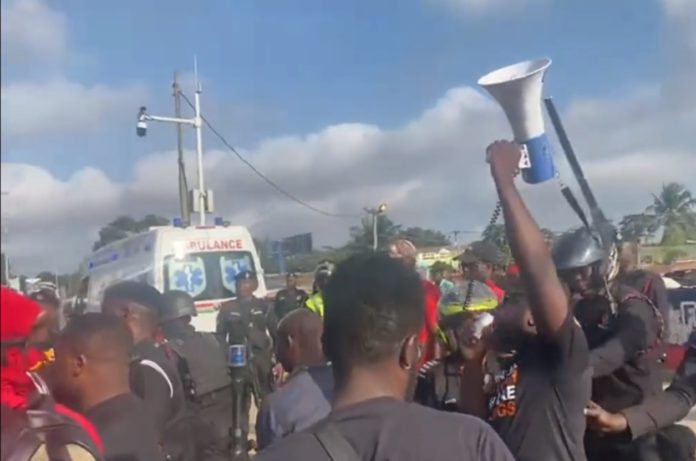 The Ghana Police Service has arrested Fix The Country convenor, Oliver Barker-Vormawor and some other protesters in the ongoing #OccupyJulorBiHouse demonstration by the pressure group, Democracy Hub.
The protesters numbering over 50 were arrested at the 37 Trotro station while massing up for the march.
They were bundled into a police bus and reportedly taken to the Accra Regional Headquarters.
Barker-Vormawor took to his Facebook page to share a video of their arrest.
The arrest comes in the wake of an injunction application against the protest, which the Ghana Police Service has described as unlawful.
On Wednesday, the Service issued a statement cautioning the general public not to participate.
The organisers downplayed the statement, urging Ghanaians to come out in their numbers because the protest will go on as scheduled.
Meanwhile, there is a heavy security presence at 37 which is the convergence point for the protesters.
Watch the video below: