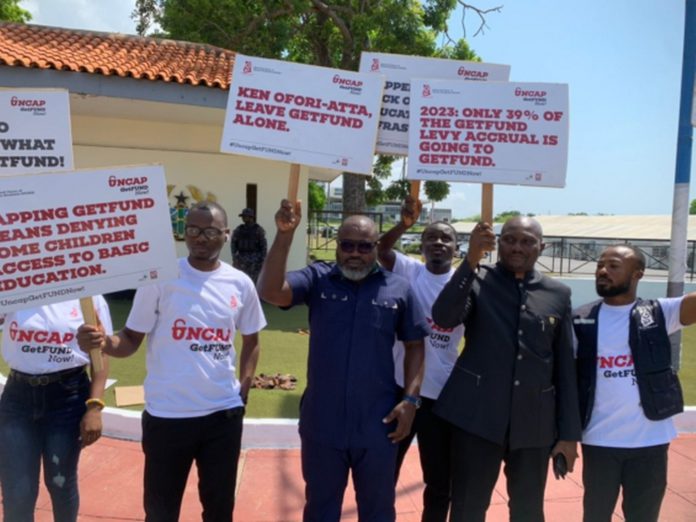 National Union of Ghana Students (NUGS) and African Education Watch (EduWatch) have petitioned Parliament to help uncap GETFUND, which to them was collapsing education in the country.
The Groups, NUGS and Eduwatch say capping the GETFUND has given nothing to students but hardship and poor results and collapsing education in the country.
The groups revealed that the deliberate reduction of funds allocated to GETFUND over the few years has reached 39% of the accrued money.
The Students body and the educational group say the misapplication of these funds was leading to the collapse of education with deficits in infrastructure, teaching and learning materials, facilities and other essential needs forcing Ghana into a confused state in the sector.
Dennis Appiah-Larbi, NUGS President led the group and called on the Parliamentary Committee on Education to help uncap the GETFUND.
The Programs Manager at Eduwatch, Kofi Adu Asare, called for immediate action to save education.
ALSO READ:
Eduwatch petitions Parliament over 2023 GETFund allocation
Parliament's Education Committee to push for amendment of GETFund Act
The Ranking Member of the Committee, Peter Nortsu-Kotoe, revealed that already a bill was in the pipeline to help uncap the fund.
The Chairman of the Parliamentary Committee on Education, Kwabena Amankwaah Asiamah, assured the groups that it will work to better the lives of a lot of Ghanaian students.