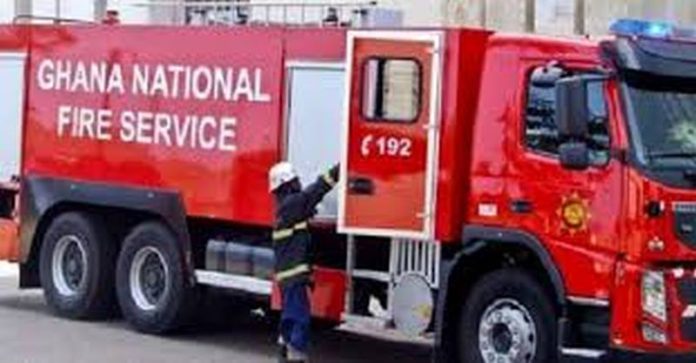 The Northern Region has recorded less fire incidents in the first two months in the year 2023 compared to same period last year as the Ghana National Fire Service urges the public to continue adhering to fire education.
Last year, January 2022, the region recorded 82 cases, February 2022 and 58 fire incidents while this year, 2023 same period, the region recorded 47 incidents in January and 31 incidents in February which the service considers as success.
Reports indicate that mosquito coil and candle were among the leading causes of fire outbreak in the region which the fire fighters persuade users to be cautious about.
Speaking to Adom News, the Northern Region spokesperson for the Ghana National Fire Service, ADOII Baba Hudu, said fire education they are giving to the public yielding results and they have planned to introduce other education campaigns soon.
"Campaign really yielded some results in the first two months of 2023, if you look at January, January recorded 47 incidents as against 81 in the same period 2022 and then, February recorded 31 as against 58 in 2022, this is a drastic reduction of 46.55% and we think it's a plus," he said.
ADOII Baba Hudu revealed that domestic fires were the leading causes of this year's incidents and for that matter, the regional command has to embark on house to house education to help kick or reduce fire disaster.
"Domestic is the leading causes of our fires in the region and so the region has planned to embark vigorously on house to house campaign to sensitize the people, to educate the people to create their awareness and also heighten their role in participating to prevent these fires that we record in the region," he added.
The fire personnel sometimes visit places like markets, hotels and others to educate people on how to prevent fire outbreak from occurring.
They mostly educate the public to always unplug their gadgets before going to bed or before leaving house.
The Ghana National Fire Service appealed to the general public to take fire education serious to save lives and property.