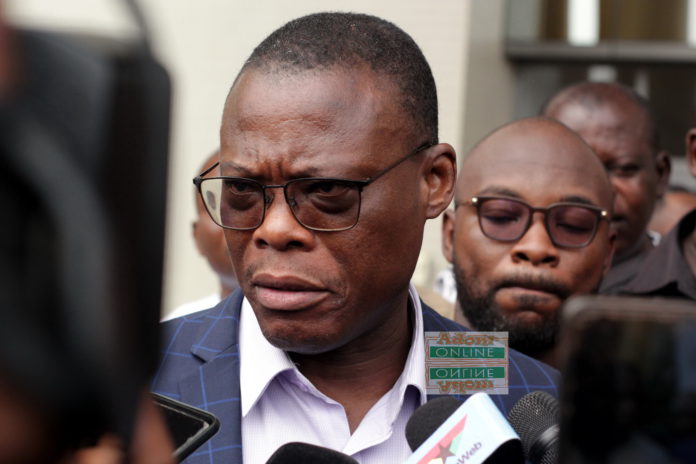 Political Marketer and a lecturer at the University of Education Winneba (UEW), Dr Bernard Tutu-Boahen, has asked executives of the National Democratic Congress (NDC) to stop threatening its Members of Parliament who voted in favour of President Nana Akufo-Addo's ministerial nominees.
According to him, the party risks disunity going into the 2024 general election if the outbursts and condemnations do not cease.
He said where the party stands now, it is not good for them to fight each other as they need to be more united and be able to achieve their aim of winning the 2024 election.
On Friday 24th March 2023, Parliament held a secret ballot to determine the fate of some six new ministerial nominees.
After the voting, some Minority MPs voted in favour of the appointees which was contrary to a directive by the party for the MPs to reject the nominees.
The outcome did not go well with party folks and executives who have threatened to deal with those members who defied the order.
But Dr Tutu-Boahen, commenting on the matter on Burning Issues hosted by Akua Boakyewaa Yiadom on Adom FM, stated the deed had already happened.
ALSO READ:
I feel betrayed – Sam George to NDC MPs who voted to approve new…
Sideline all 'backstabbing' MPs who voted for 6 nominees – Group tells NDC
In his view, it is about time the NDC ignores what has happened and moves forward to focus more on building unity for their common goal of winning 2024 election.
He stated again that if the party keeps pointing fingers and publishing names of those who sent pictures of their votes, they may, unfortunately, add those who did not take pictures of their votes but followed the party's order.
Such people he warned will be angry within them which will be more dangerous for the party.
"You see if you punish the MPs whom you think defiled your orders, and go ahead to replace them with candidates at their constituencies, the constituent may not like an imposed candidate and we may witness what happened at Fomena in 2020 again,'' Dr Tutu said.
Nabdam MP Dr Mark Kurt Nawaane also said the harm has already been caused and therefore begged his party members to put it behind them so they can focus on their strategies and build peace for the party for 2024.