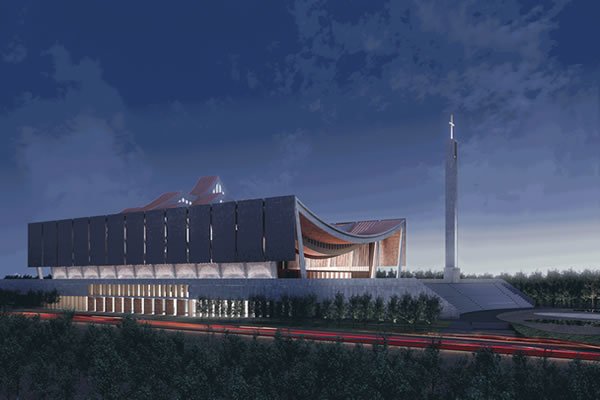 The National Cathedral Secretariat is set to commence processes to engage a private audit firm to undertake full-scale investigations into public funds used for the construction of the National Cathedral project.
This comes in the wake of a push for an audit by two members of the Board of Trustees, Archbishop Nicholas Duncan Williams and Reverend Eastwood Anaba.
They say construction should only resume when the current economic challenges are resolved and an audit into the use of public funds is carried out.
This is contained in a resolution drafted by the two men of God. 
The two had earlier publicly declared their support for the project and said this new move is not a departure from their earlier position but necessary due to the current circumstances.
According to them, the suspension will pave the way for transparency and accountability to be provided to the Ghanaian people. 
In a memo sent to the Board of Trustees on Monday, January 23, and sighted by MyJoyOnline.com, they called for an independent audit into the expenditures of the project.
They added that "that the current economic climate in Ghana presents obstacles to the timely construction and completion of the National Cathedral", adding that "a deferred dream is not a dream denied".
".. that current activities advancing the construction of Ghana's National Cathedral shall be deferred until the atmospherics in Ghana are improved and the audit of the Cathedral account is done," excerpts of the memo added. 
Meanwhile, former Auditor General Daniel Domelevo is urging Parliament to disallow government's use of public funds for the project without parliamentary approval.
It would be recalled that Finance Minister, Ken Ofori-Atta, told Parliament Ghana's contingency vault was relied upon to aid the construction.