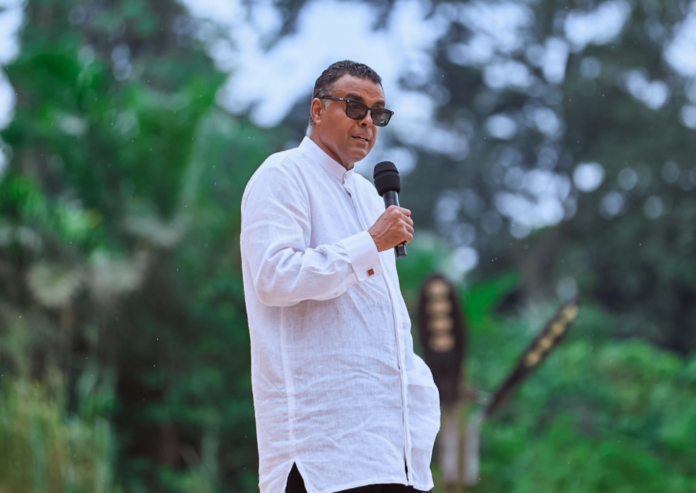 The Board of Trustees of the controversial National Cathedral project has responded to the presiding Bishop of the Lighthouse Group of Churches, Bishop Dag Heward-Mills, over comments made in his resignation letter. 
According to the Board, the respected preacher, and all other members of the trusteeship, should appreciate that they will not always have their way in decision-making. 
A press release issued on Wednesday, January 18, and signed by the Chairman of the Board of Trustees, Apostle Professor Opoku Onyinah, said all the leaders have their own understanding of issues and must be respected.
With this admonition, it concluded by urging other members to accept and appreciate divergent views or resign from the trusteeship. 
"These churches and their leaders not only have deep-seated theological differences, but also different understandings and approaches to the development of the National Cathedral. 
"The challenge of such a group is that individual leaders, with a history of implementing their own organizational /denominational programs and vision, have to be part of a collective decision-making process where their preferences might not always prevail.
"Specifically, this means that no one leader can have all their preferences, methods, and approaches accepted. In this changed and unfamiliar context, some would prefer to leave the Trusteeship," an excerpt of the release said. 
The presiding Bishop of the Lighthouse Group of Churches, Bishop Dag Heward-Mills, resigned from the Board in August 2022. 
In his resignation letter, the venerable Bishop aired his displeasure about some of the happenings on the Board. 
According to the respected preacher, though he was a trustee and attended all meetings until his resignation, he was not involved nor privy to discussions on the financial and technical issues concerning the project.
Also, amongst other issues of concern to him, the seasoned Bible teacher said weighty issues and decisions were taken by persons other than the Board of Trustees. 
The issues that led to Dag Heward-Mills' resignation from National Cathedral Board
National Cathedral: We can't continue paying $40k to contractors without money for construction –…