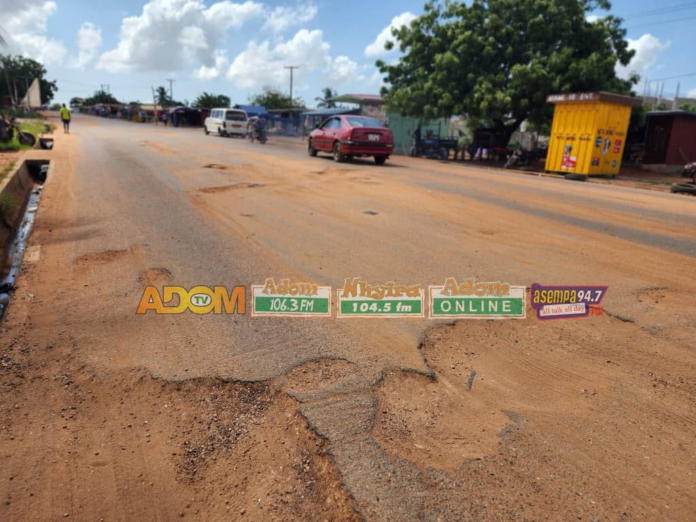 Member of Parliament for Jaman North constituency, Frederick Yaw Ahenkwah, has said most roads in Ghana are in a deplorable state because heavy-duty trucks ply them on daily basis.
Speaking on Adom FM's morning show, Dwaso Nsem, he said all roads in the country have potholes due to an ineffective railway system.
"Ghana's development largely depends on our industries. We have so many raw materials, and the easiest way to transport these raw materials and finished products is through the railway system.
"Most roads are in bad shape within two months of completion because of heavy trucks. Why won't they get potholes? Most of the potholes cause accidents. If our railway lines were effectively working nationwide, I believe the pressure on the roads would be less," he said.
Mr. Ahenkwah described as worrying how people are stealing rail tracks and steel sleepers across the country.
He called on security agencies to be active and arrest the culprits.
"What are the Ministries of Interior, National Security, and Railway doing about the theft of railway metals" the Jaman North MP quizzed.
ALSO READ: